International Airports of the World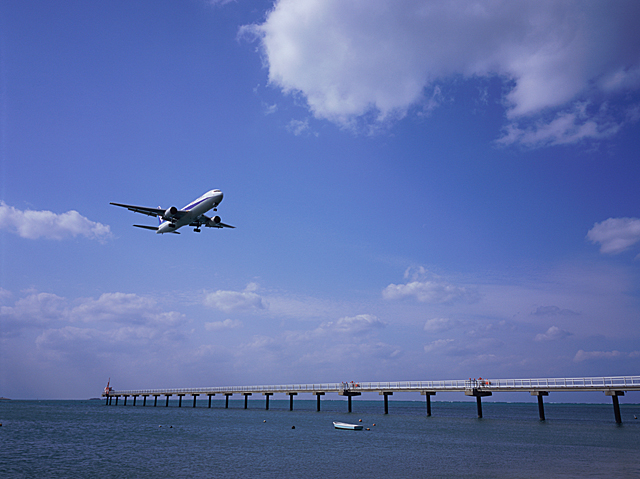 Congratulations on making the decision to move or travel internationally!
International moving and traveling can be an exciting experience, but it's also one that involves lots of little details. You'll naturally have lots to do before the big day -- and one of those things is getting your good ready for shipping.
When you travel by air, your destination city is listed by its airport code. The same goes for the goods you'll ship through Japan Luggage Express or any other international moving company in Japan. To make things easier, we've compiled a list of all of the world's "IATA codes," alphabetized by city. The codes are further broken down into three "areas."
Area 1 includes North and South America, Area 2 includes Europe, Africa and the Middle East, and Area 3 is comprised of countries in Asia and the Southwest Pacific. As you will probably notice, the three-letter codes often correspond with letters in the city's name -- though not always.
When you ship your goods by air, they'll be labelled with so-called "air cargo labels" which indicate an IATA code to ensure they reach the correct shipping destination.
While we have listed the names of cities and countries, for moving destinations in the U.S.A. we used the name of each state in America.
Note that Guam and Saipan, USA are in Area 3 because they are in the South Pacific region.
This is just one more way Japan Luggage Express is helping you to have a smooth journey and a great international move.
Good luck on your international moving from Japan!
About three letter codes
All kinds of codes are used in international shipping industry - particularly in the field of air freight forwarding. This list provides the so-called three-letter IATA codes for major international airports around the world, alphabetized by the city served. Please note, however, that services may not be available to certain destinations and also that even if the service is available to a certain destination, so-called discount rate may not be applied.
As mentioned above, the airport codes are classified into three areas, that is, Area 1, Area 2 and Area 3 which are also referred to as TC 1, TC 2 and TC3. TC stands for "Traffic Conference". Area 1 (TC 1) comprises of the USA, Canada, Central and South American countries. It also includes Hawaii. Area 2 (TC 2) comprises of Europe, Africa and Middle East. Area 3 (TC 3) comprises of Asia including Japan, South West Pacific and Australia.
IATA airport codes arouse out of convenience, therefore if you see the codes such as TYO, MEL, or NYC, you will immediately notice that they mean Tokyo, Melbourne and New York respectively. In general, airport codes are named after some three letters contained in the city names - either combination of letters used somewhere in the names or sometimes first three letters.
However, some cities have unique three letter codes which are a quite different from the city names. Typical examples of these would be Canadian cities. For example, the three letter codes for Vancouver, Canada and Toronto, Canada are YVR and YYZ. The airport codes are often used on the airline tickets such as e-tickets and they are also displayed on the baggage tags attached to the check-in baggage at the time of check-in at airports when you travel by air. In other words, they are used not only when you are moving internationally and shipping some goods as airfreight using the services of an international moving company, but also they are commonly used when you travel whether within a country or internationally.