Shipping from Japan to Russia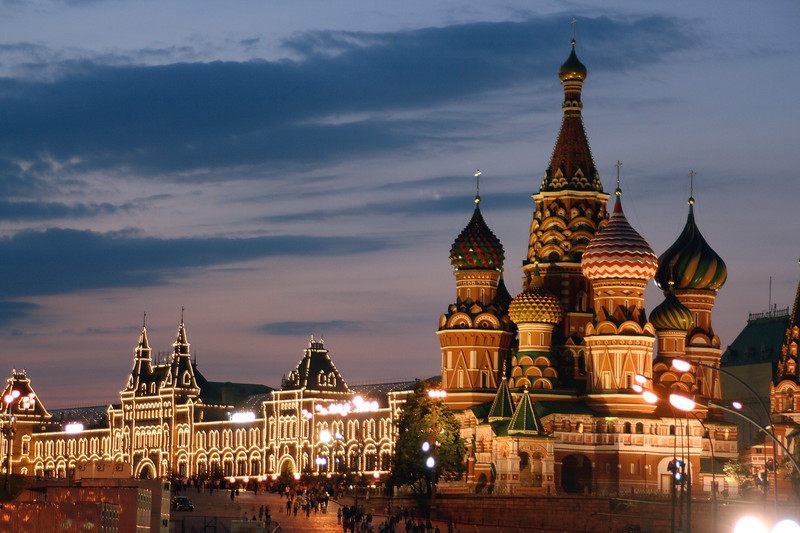 If you are returning to or newly moving to Russia and looking for a Japanese shipping company who can arrange shipping of your personal items economically, then Japan Luggage Express will be your first choice.
If you are shipping from Japan to Russia, service by air is highly recommended. Just like when you ship to any other country around the world, shipping documents such as packing lists are required when you ship to Russia. Please note, however, that when shipping to Russia, packing lists with the shipper's original signature will be required and need to be attached to the air waybills. Copies such as the one sent by email are not accepted and in addition the signature must be in blue color so that it will be easy to tell that it is the original.
Moving to Russia
Russia is the largest country in the world and is renowned for a rich historical and cultural heritage. There are spectacular places like Lake Baikal and cosmopolitan cities including St Petersburg and Moscow. For a foreigner, the concept of moving to Russia and living there is intriguing and full of opportunity. Many Western businesses are opening up branches in Russia so there are possibilities with work as well as business associated with the expatriate community.
In Russia the language is Russian and English is understood only in larger cities. If you move from japan to Russia, you'll need some Russian understanding to cope with the bureaucracy and day to day living here. Anyone planning to live and work in Russia needs a visa and you'll need to register with the authorities within 3 days of arrival. Although the Russian economy is one of the fastest growing in the world, finding a job as a foreigner can be challenging, and is best done before moving to Russia. Russian cities are full of culture, good restaurants and shops but you'll also find high levels of pollution and crime. The climate in Russia is harsh with long cold winters and short hot summers.
For the person moving to Russia, using a recognised shipping company to move belongings is recommended to avoid losing possessions en route. The cost of living is relatively low so living here will be more affordable than imagined. Accommodation, however, can be expensive. There are international schools in most Russian cities and these are of a high standard. You'll find private hospitals and pharmacies too but some medication is not available in Russia so you may need to review this before moving there if you have a health problem. Russia is a land of opportunity and promises to be a fascinating experience for anyone planning a move from Japan or anywhere else in the world.
Living in Moscow
Moscow is one of the most vibrant cities in the world and is full of history and culture. From walking across Red Square to visiting upmarket designer stores and seeing the Kremlin, Moscow has a lot of attractions. With Russia being one of the fastest growing economies in the world there are western businesses opening up there all the time. So the opportunity to go and live in Moscow is increasing. Whilst Moscow has a lot of good facilities and is very modern the air pollution and crime can be a challenge. However Moscow is a unique place to live and you'll find the cost of living somewhat lower than many other countries. The accommodation can be pricey but there are apartments all over the city that are ideal for rental. Some high end goods can have over-inflated prices so you need to compare prices for some goods.
Moscow has private hospitals and international schools which are ideal for the expatriate community. Knowing some Russian is very helpful as you'll find that whilst English is widely understood in Moscow, not everyone speaks it. Finding a job can be extremely difficult if you don't speak the language and have just arrived in Russia. It is far better to secure employment before you go. You'll also need the correct visa if you plan to stay and you also need to register with the authorities within 3 days of arrival. It is best to use a reputable shipping company for your furnishings and goods as this will avoid your belongings going astray whilst in transit. In Moscow you'll find expatriate communities but there are opportunities to meet local people too. This is a city that has seen so much history pass through its streets and that is what makes Moscow a fascinating place to live.