Shipping and Moving from Japan to Perth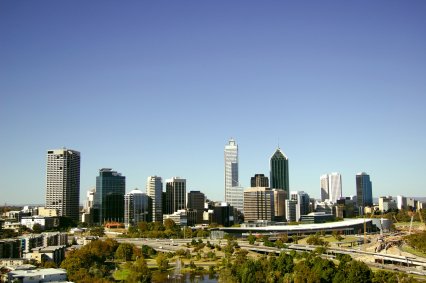 Australia is a wonderful country to visit or relocate to. If you are moving from Japan to Australia and your destination city is Perth, WA, we can help you. We have over two decades of experiences in international moving from Japan to countries around the world including Australia. While shipping destinations of most people moving to Australia are Sydney, Brisbane and Melbourne, we do have services to Western Australia. Service by air is available from Tokyo to Perth Airport. (Pickup can be done from any prefecture in Japan although shipments will be cleared through Japanese customs at Narita Airport). If you are shipping by sea, the shipment will be transported to the port of Fremantle, which is well-known major port city adjacent to Perth. Basically weekly service is available if you are shipping by sea.
About the City of Perth
Although it is one of the lesser known capital cities in Australia, Perth, the capital of Western Australia, is a wonderfully unique place to live or visit. Despite being the most isolated capital city in the world - some 2,000 km from its closest neighbour ? it is a modern, cosmopolitan city that still manages to retain a bit of small-town charm.
Approximately 2 million people call Perth home, making it Australia's fourth largest city. The city itself is relatively small, although it does have Australia's 7th highest building. Perth and its outer suburbs are conveniently connected by Transperth so it is easy to get around. As most residents live in the suburbs, Transperth is an important link for many daily commuters.
Within the city limits, you will find everything you'd expect from a modern city. Perth has many beautiful green parks, including Kings Park which is one of the largest city parks in the world. Within the park, admire the Swan River, or just spend an afternoon meandering through the many walking bush trails and forgetting you're in the city at all.
If you're looking for something a little more exciting, or once the sun goes down, Perth has many restaurants, bars and pubs to suit all tastes. Funky Folk Lane is home to a mix of hip cafes and bars, whereas Northbridge is known for its upmarket bars and innovative restaurants. Beloved surf haunt Scarborough also has a lively nightlife scene.
A little known fact about Western Australia is that it was the last state to join the federation of Australia, only joining at the very last minute and not even included in the Constitution's preamble. It is perhaps for this reason that the entire state including Perth, retains a slightly different feel than the rest of the country. Nonetheless, it keeps plenty of 'Australianisms' including a love for Australian Rules Football (AFL) and a cold beer.
Perth is a sports mad city, with a particular love of AFL. It has two teams: the Fremantle Dockers and West Coast Eagles. Many a family are divided between these two allegiances, and a day at the football is a favourite past time. Other sporting teams include Perth Glory in the soccer and the Perth Wildcats in basketball.
This capital city is also known as the 'Education City' and attracts thousands of international students every year. Despite its size, Perth offers 5 world class universities: Curtin University, Murdoch University, Edith Cowan University, Notre Dame University and the University of Western Australia. It is also home to a number of quality private and public schools.
Another trait that makes Perth an attractive place to live is the relative affordability of housing here. Although property prices have recently hit a median price of $570,000 in Perth, that is still far short of its cousins Sydney and Melbourne. In addition, Perth has many opportunities, especially in the mining and petroleum sectors, although these have slowed slightly in recent years. Nonetheless, Perth offers many employment opportunities.
Perth is the only Australian capital that sits on the Indian Ocean, and has a number of beautiful beaches. Perhaps the most famous beach is Cottesloe, which is a truly stunning beach with crystal clear water and endless white sand. Perth's relatively small population compared with cities like Sydney means that there's plenty of room for everyone to visit comfortably. Kids in particular will love swimming in the calm waters, while their parents can rest under the Norfolk pines!