Moving from Japan to Australia
Shipping from Japan to Australia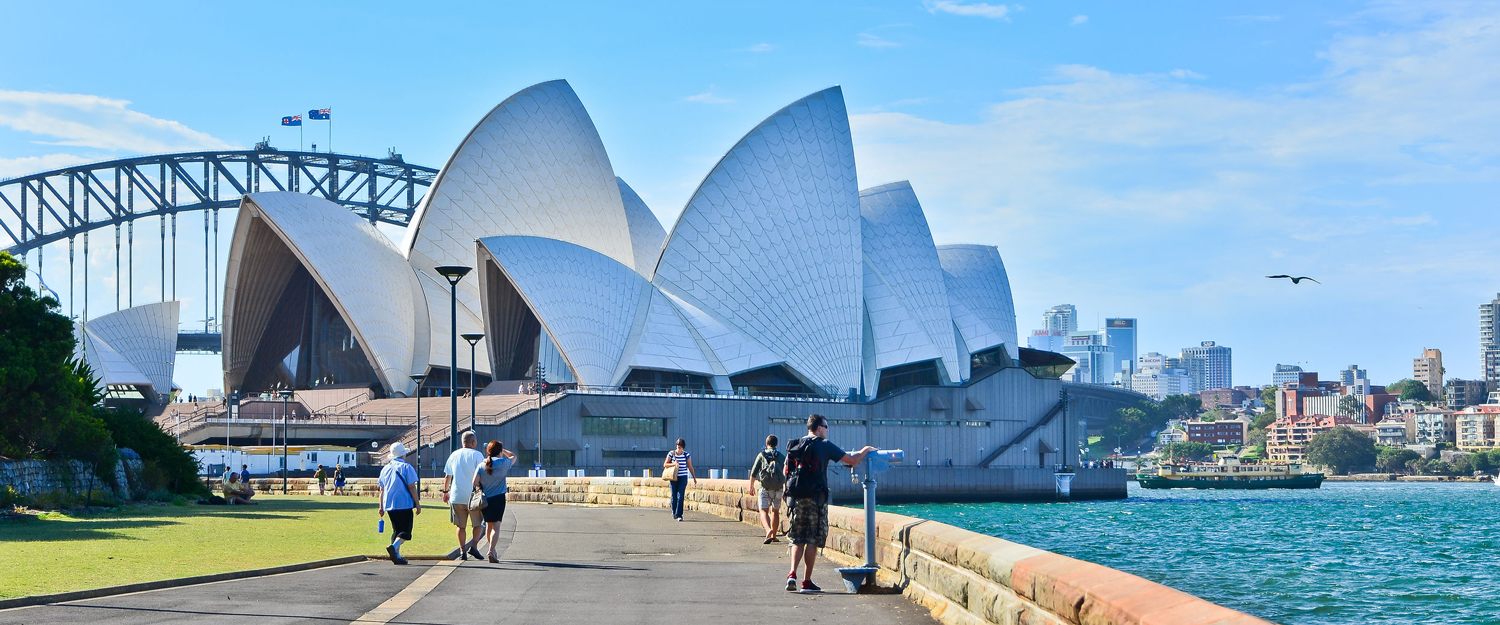 Choosing your international mover in Japan is probably one of the most important decisions when you are moving from Japan to Australia. Japan Luggage Express specialize in shipping of personal belongings and commercial cargo internationally from Japan by sea and air.
If you need an experienced, knowledgeable and economical international moving company for shipping from Japan to Australia, then Japan Luggage Express will be the first choice for you. We have over 27 years of experience in international moving from Japan to worldwide destinations including Australia.
There are two methods through which you can ship your personal belongings when relocating from Japan to Australia. One is by air and the other is by sea. If you are shipping a large amount or shipping some pieces of furniture from Japan to Australia, service by sea is cost-effective, however, if you are sending a small amount of goods, it is usually less expensive by air as the minimum requirement for sea shipments is one cubic meter.
Air rates to Australian airports are Y850 to Y1,100 per kg
*Rate as of spring, 2020
*Subject to fuel and security surcharge.
*Service by air is not available to Hobart, Tasmania.
**Because of the cancellation of most international flights resulting in from the spread of COVID-19, there can be a significant increase in the air freight charges.
Service by air to Canberra is available if door-to-door service is requested. Shipments to Canberra will be cleared through customs in Sydney.
There is a minimum requirement for air consignments and it is 45kgs. (How many packages there are is not important.)
For a shipment of less than certain weight density, volumetric weight will be applied. For air shipments, the volume as well as the gross weight will affect the total charges. Please refer to explanation on volumetric weight on the main page of information on service by air on this website.
"Destination charges" on the Australian side are not included in our charges.
Destination charges refer to the charges such as carrier's destination office's handling or terminal charges, storage fee, customs/quarantine inspection fees, delivery charges from the airport to a residential address or any other charges that will incur on Australian side.
Other charges on the Japan side (our handling):
Y5,900 per consignment
Pickup charge:
Free pickup service is offered for downtown Tokyo area (23 wards area), part of Chiba area such as Narashino/Funabashi and Kawasaki/Yokohama areas. We can arrange pickup from almost all areas throughout Japan at reasonable charges. For pickup from outside the above areas, the charge will be from Y50 to Y200/kg depending on the area.
Insurance (Optional):
The value of the contents must be declared in the packing list to have your shipment insured. The insurance premium is 1.5 percent of the value declared on your packing list. There is a minimum and it is Y3,300. For instance, the insurance premium for the declare value of Y300,000 will be Y4,500.
Rate calculation example:
The charge for a shipment of 50 kgs to Brisbane airport will be Y53,400. (Y950 x 50 + 5,900) *Air insurance is not included in this calculation.
The rates and charges listed here are for unaccompanied personal effects shipments for people moving from Japan to Australia.
The rates and charges for general cargoes/commercial shipments are different.
All rates listed on this websites are subject to change with or without prior notice. Fuel or security surcharges may apply for air shipments. To receive an up-to-date information on our rates and charges, please send us an inquiry.
Cost for shipping by sea to Australia
Service by sea is available to: Sydney, Melbourne, Brisbane, Adelaide, Hobart and Fremantle. Please send us an inquiry to receive a shipping quote.
Moving to Australia from Japan-some other points
About Customs Duty and Import Tax - If you are moving back to Australia from Japan i.e. if you are a returning resident, or if you are a holder of permanent, student or working visa, you can bring in your personal belongings duty and tax free provided that you have owned them for over one year and used them for over six months. Newly purchased items are subject to duty and tax.
Shipping furniture from Japan to Australia
If you are considering shipping some large items such as pieces of furniture, musical instruments etc., we can arrange crating service.
・If you are making a wooden box or a wooden crate yourself such as when shipping some pieces of furniture, you need to use wooden material which was fumigated in the method that meets the Australian customs and quarantine standards. Australia employs a standard called ISPM15, which is a worldwide standard for wooden materials used for international shipping. Note that when you are shipping to Australia from Japan, all wooden materials used for packing need to be treated in accordance with ISPM15 standards. Plywood can be used. Do not use cardboard boxes that were used for vegetables, fruits or eggs. Such boxes would cause quarantine problems at the time of customs clearance in Australia.
・Customers considering shipping some foodstuff including medicines and vitamins should contact us in advance and ask for advice. Many airlines do not accept individual's shipments containing foodstuff.
・Door-to-door Service
In addition to economical door-to-port services, we can also arrange door-to-door services for moving and shipping from Japan to Australia. This service may be particularly useful for customers moving to Canberra. Delivery service to Northern Queensland, such as Cairns or Townsville can be arranged after shipments are cleared through customs in Brisbane, however, the trucking charge from Brisbane to Northern Queensland can be expensive. If the shipping destination is Cairns, shipping by air may be a better option.
・Shipping from Japan to Australia during Coronavirus
Due to the pandemic of COVID-19, many flights from Japan to Australian airports are suspended and service by air is not available to some destinations. In addition, because of the high demand for air cargo the air freight charges have increased significantly since early 2020. Services by sea are available as usual, while there have been increase in freight charges because of the worldwide shortage of containers.
All rates and chargers are subject to change.
Japan Luggage Express - Home
   Call toll free 0120-48-0081
Moving from Japan to Australia