Moving from Japan to Norway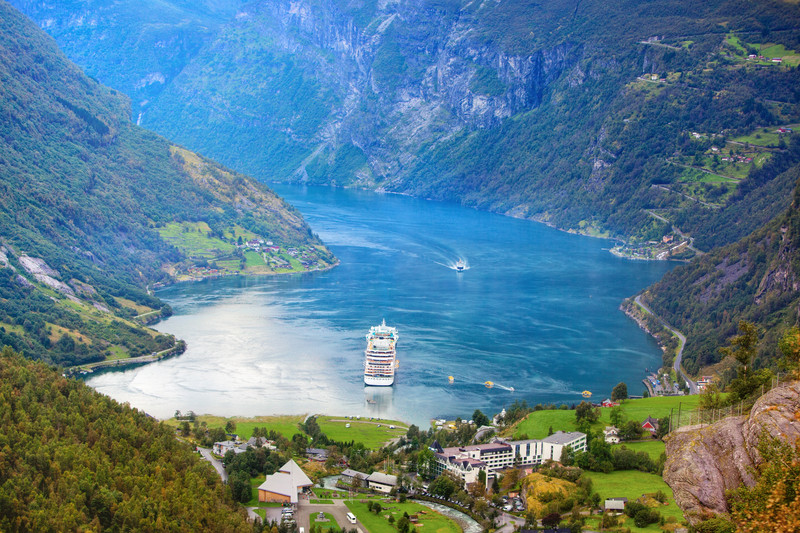 Shipping from Japan to Norway
Both service by air and sea are available to Norway. The destination city for both sea and air are Oslo. If you are shipping from Japan to Norway by ocean, the shipment will first arrive at the port of Gothenburg, Sweden and from there the shipment will be transported to the final destination of Oslo, Norway. As a leading shipping and moving company in Japan offering services to Scandinavian countries, we will have pleasure in assisting you with your move from Japan in the near future. In fact, whichever the shipping method is, i.e. service by sea or air, the charges for shipping to Norway may not be as expensive as you might imagine, especially if you are shipping a large volume but only shipping packages. If you require any information on your future move to Norway, please contact us for an advice and also for a competitive quotation.
Moving to Norway first steps
As the only one of the Scandinavian countries, Norway is not a member of the European Union. The country does, however, have an association agreement with the union, but not all European laws apply in Norway and the rules concerning immigration are also slightly different from other European countries. As an EU citizen you are allowed to move to Norway and start working immediately. If you plan to stay for more than 3 months, you will, however, have to become registered as a resident. As a non-EU citizen, which is the case for Japanese people moving from Japan to Norway, it is usually necessary to have a job offer on hand before applying for a residence permit, although exceptions do occur. If you have moved from Japan, a residence permit will allow you to receive a national identity number and a tax deduction card. The ID number is used for applying for various public services, and is also necessary in order to open a Norwegian bank account. Further information about how and where to apply for a residence permit, tax card etc. is available on the web site of the Norwegian Directorate of Immigration. More specific information about working in Norwegian can be found at Workinnorway.no, which is collaboration between several government agencies.
Other points and good advice
Transportation and communication
Norway is a large and mountainous country. However, due to the large deposits of oil in the North Sea, Norway has been able to finance huge infrastructure projects even in some of the most inaccessible areas. For this reason, there is a fairly good network of roads throughout the country, and even the most remote villages among the cliffs are likely to have good internet and mobile phone coverage. Train lines connect some of the major cities, but for cross country transportation, travel by airplane is also a popular option, and from the capital city of Oslo it is possible to fly directly to more than 20 domestic destinations. The major air transport providers in the country are SAS, Norwegian Air Shuttle and Wideroe. Water transport is also more widely used than in most other European countries, with small ferries sailing between the small islands along the coast, and the larger Norwegian Coastal Express ferries going along the western coast all the way from Bergen in the south to Kirkenes in the extreme north on the border to Russia. In the larger cities, busses and tramways are widely available and are heavily subsidized by government funds.
Costs of living
For international tourists and for people who have moved in to Norway as emigrants, Norway will seem terribly expensive even compared with other Nordic countries, especially when it comes to food and drinks. Local salaries are also very high. Generally a VAT of 25 percent applies to all goods except for foodstuffs (15 percent.) and public transportation, hotels and cinemas (8 percent.). The Norwegian tax system is fairly complex even compared with its Nordic neighbors. The general tax level is considered high by international standard, but there are several types of allowances and tax rates depending on the size and type of income and the personal situation of the citizen. Although medical care is usually thought of as being free in Norway, this only applies fully to children below the age of 16. Adults will have to pay a certain fee for each visit to a doctor, physiotherapist etc. up to an annual max of between 2100 and 2700 NOK (in 2015) for each of two "fee groups", each covering a number of health related services. When the maximum is reached in one of these fee groups, the resident will receive an exemption card for that particular group, and will not have to pay for any further visits in that same year. Emergency services are, however, generally free of charge. Dental care is free for persons under 18 and heavily subsidized for young adults aged 1920. Adults will generally have to pay the full amount, with a few exceptions.
Language and demographics
The national language is Norwegian, which together with Swedish are considered the Nordic languages easiest to learn by foreigners. Norwegians are generally very good at English and are usually also able to understand spoken and written Danish and Swedish. Note that Norway actually has two different sorts of written language, one called "Bokmal" which resembles Danish and one called "Nynorsk" (lit. "New Norwegian") which is based more on traditional Norwegian dialects. There has been a high influx of immigrants to Norway in recent years, most of them settling in or near Oslo. The largest group of immigrants by far is from Poland (ca. 91.000 in 2014), with Swedes being a distant 2nd (ca. 38.000 in 2014). There are also significant numbers of Somalis, Pakistanis and Iraqis in Norway, as well as expats from various other European Countries.
Alcohol
It is possible to buy alcohol above 4,75 pct./vol for home consumption only at specially designated government owned shops called Vinmonopolet. Stronger alcohol is available in bars and restaurants, but is generally expensive. Norway is considered the most expensive country in the world for buying beer. Only bars and restaurants are allowed to sell alcohol on Sundays and after 8PM on weekdays. Despite this rather strict regulation, Norway has seen a surge in the number of quite high quality micro-breweries in recent years.
Mobility of Norwegians moving to other countries
There are no official figures for how many Norwegians are living outside of Norway. In 2013 it was estimated that approximately 50.000 Norwegian retirees were living outside of Norway, most of them having moved to Sweden, Denmark, USA and Spain. There has been reports that the overall welfare level, job security and wage levels in Norway are so high, that it is difficult for companies in other European countries to hire Norwegian specialists.