Moving from Japan to Sweden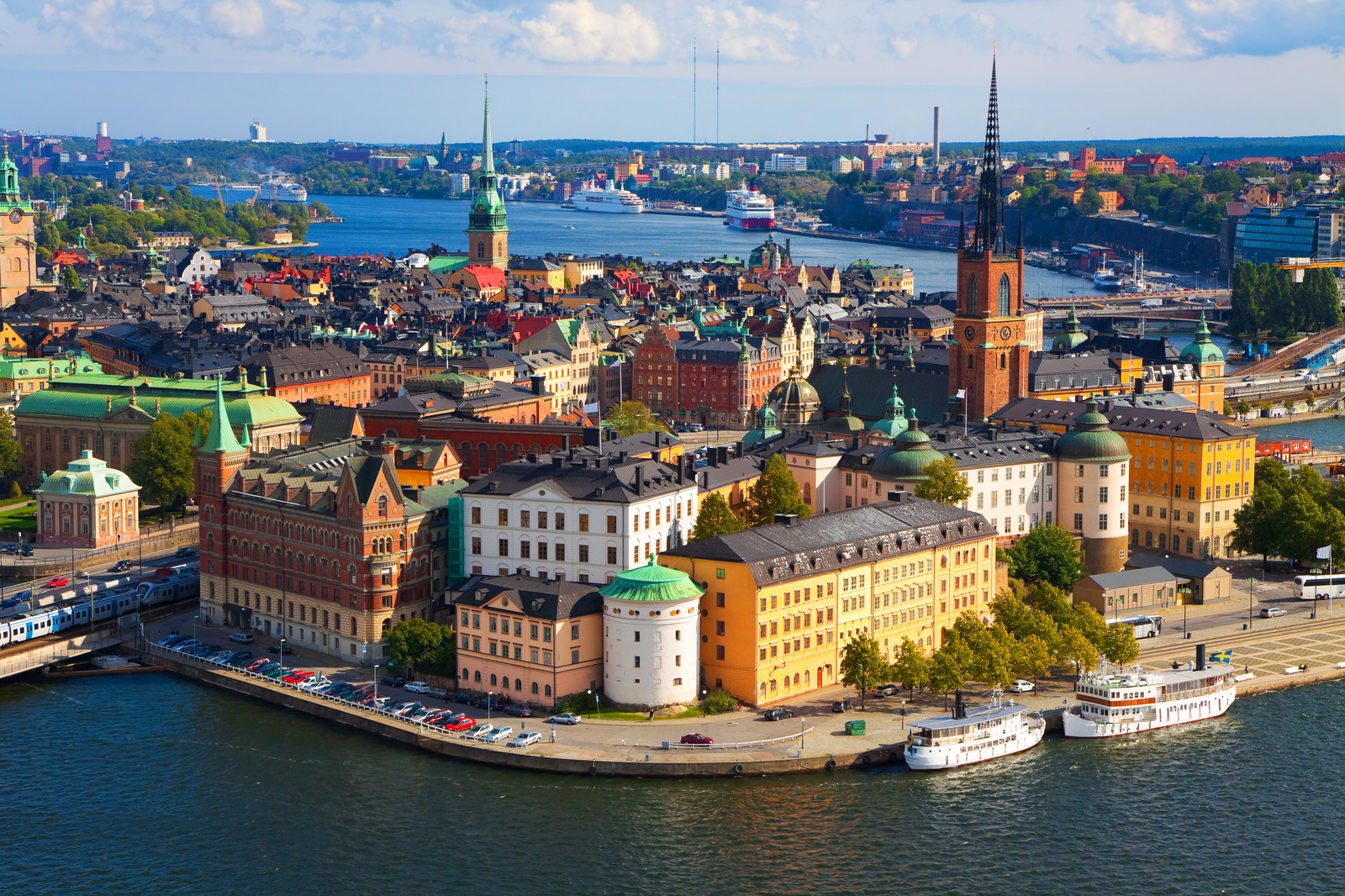 Shipping from Japan to Sweden
If you are planning a move from Japan to Sweden, come to Japan Luggage Express. We are experienced in shipping personal effects and other types of cargo from Japan to Sweden, other Nordic and European countries. Service by sea is available to Stockholm and Gothenburg, which is known to be the biggest hub port in Scandinavia. We also offer services by air to Stockholm and Gothenburg at competitive charges.
Documents Required
When shipping unaccompanied personal effects / household goods to Sweden the following documents are required for customs clearance.
Passport
Customs form "Foersaekran"
Swedish customs form (The original is required.)
Packing list describing the contents for each package you are shipping. Our company will provide the form to fill in as packing list is required for customs clearance in Japan as well.
Letter of employment and lease agreement
Residence permit for immigrants / non residents
copy of registration stamped by the Swedish Tax Office
Other points:
Personal effects and household goods must have been used for at least 6 months before shipping.
Personal effects or household good shipments must arrive in Sweden within 12 months after the owner arrive in the country if the owner is a non-resident. For Swedish residents, shipments must arrive within reasonable period of time after returning to Sweden.
Shipments of commercial purposes such as for selling must not be imported as personal effects.
Medicine is allowed if one has prescription by a medical doctor, however only a supply for 5 days is allowed.
Import of new furniture is allowed if you present an invoice issued by the seller together with your packing list.
Moving to Sweden -First Steps
Unless you are an EU citizen, you will have to apply for a residence and work permit to move to Sweden for longer periods of time. You will usually have to apply in Japan (or in your current country of residence) before leaving for Sweden, but the exact terms and formality depends on your personal situation, country of origin and on which type of job you intend to seek and/or have been promised. Note that as of December, 2015 the processing times for residence and work permits are longer than usual due to the current European refugee crisis. One of the first things you should do after moving in to Sweden from Japan is to contact the local Tax Agency to formally register as a resident of Sweden. The agency will then supply you with an identification number, which is needed for many public services as well as some private ones. When you have a national Swedish ID number, you can also apply for a national ID card. This card is not compulsory, but can make it easier for you to setting up a banking account, applying for various services etc. For more information about how to apply for permits, registering with the authorities and generally working in Sweden, it is recommended to visit work.sweden.se which is the official web site of the Swedish Institute, a semi-independent government agency responsible to the Swedish ministry of foreign affairs.
Other points and good advice
Transportation
Sweden is a fairly large country, and although some public transportation is available in the countryside, it is recommended and often necessary to get a car if you live in a rural area. Although Sweden is generally considered fairly expensive, cars are significantly cheaper than in the neighbouring countries, as no specific registration tax applies when buying a car. Petrol is pricey, though. In the big cities, public transportation is widely available just like in Japan and reasonably priced, with special discounts available for students, the elderly, families and frequent travelers.
Costs of living
The costs of living in Sweden is considered high by international standards, even compared with countries such as USA or Japan, especially in the capital of Stockholm. Sweden also has a slightly higher unemployment rate than the neighbouring countries of Denmark and Norway, but still below 8 pct. The tax rate is from between 29 pct. to 59 pct. of income above 34300 SEK/year. There is a standard value-added tax (VAT) of 25 pct. which applies to most goods, although a reduced rate of 12 percent applies to foodstuffs, restaurants etc. and a smaller rate of 6 pct. for books, newspapers and certain other services. Medical care is generally free for residents of Sweden, However, a small fee of between 140 SEK to 300 SEK has to be paid by the citizen at each visit to a doctor or emergency clinic, up to a maximum amount of 1100 SEK/year after which further visits are free of charge. Dental care is not free but somewhat subsidized by the government.
Language and demographics
The national language is Swedish, which together with Norwegian are considered the Nordic languages easiest to learn by foreigners. Most Swedes are, however, fully conversant in English, although with a distinct but generally understandable accent. The south western part of Sweden near the cities of Malmo, Helsingborg and Lund is considered by some to be almost as Danish as it is Swedish. These cities lie in what is known as the Oresund region, and is well connected with the Danish capital Copenhagen, whereas the Swedish capital of Stockholm is several hundred kilometers away to the north on the other side of a wide and relatively sparsely populated belt of forests. Because of this, many Swedes in this area work in Denmark and watch Danish television, and many Danes live in Malmo and Helsingborg while still working in Copenhagen. Some rural districts in this part of Sweden also has a high level of Danish holiday home owners, and Danish is widely spoken in this area. Certain areas further north have seen an influx of Dutch immigrants in recent years. Sweden has traditionally had a very open immigration policy, and it was estimated in 2010 that ca. 14 pct. of the population were born outside of Sweden. Some of the largest non-Nordic population groups are Iraqis, Iranians, Syrians and Somalis as well as persons born in parts of the former country of Yugoslavia.
Alcohol
Compared to the rest of Europe, Sweden has a rather restrictive view of alcohol. As such, it is only allowed to buy alcohol (with a strength above 3.5 percent/vol) for home consumption in the government owned chain called Systembolaget . More than 400 of these stores exists across Sweden, and the quality of their selection is generally considered quite good. The age limit for purchasing alcohol in Systembolaget is 20 years. Bars and restaurants are allowed to sell alcohol to customers aged 18 and above. It is allowed for general stores to sell beer of up to 3.5 percent/vol, and for that reason many international brands, such as Guinness and Carlsberg, which usually have a strength of above 4 pct. are available in special low alcohol editions.
Mobility of Swedes moving to other countries
There are no official figures for how many Swedes are living outside of Sweden. A 2011 survey estimated that approx. 546.000 Swedish citizens were living abroad (5,5 pct. of the total population of Sweden). The majority of these live in the USA, Spain, United Kingdom and Norway. Although many Danes have moved to Sweden in recent years, much fewer Swedes are living in Denmark, due to certain tax benefits and the lower cost of housing in the south of Sweden than in the capital region of Denmark.
Japan Luggage Express International Movers are experts in the field of international shipping of personal effects from Japan to abroad and we will meet your requirement wherever the shipping destination is. We are committed to making your move from Japan a great and smooth experience. We have in business since 1995, so you can be sure that moving with Japan Luggage Express will be a smart choice.
Japan Luggage Express Ltd.