Moving from Japan to UK
Shipping from Japan to UK and Ireland

England, Northern Ireland, Scotland, Wales and Ireland
Shipping Rates to UK/Ireland by air
Airfreight charges - rate per kilogram
| | |
| --- | --- |
| London (Heathrow) | 900 yen per kilogram |
| Other international Airports* | 980 yen per kilogram |
*Birmingham, Manchester, Glasgow, Belfast, Dublin
Door-to-door service (residential delivery) is available to many parts of the UK.
The minimum weight for service by air is 45kgs. Shipments weighing less than the minimum 45kgs will be shipped as 45kgs.
Local charges on the UK side/destination charges are not included in our rate tariff (above).
Destination charges refer to the charges that are payable at the destination airports such as airlines' handling charge, terminal charges for using the airport facility, charges related to customs clearance and delivery or the alike on the UK/Ireland sides.
The charges for air shipments are calculated by both their actual gross weight and their volumetric weight (also known as dimensional weight), that is, the volume of a consignment will be taken into consideration as well as the actual gross weight when calculating the air freight charges. To learn how to calculate volumetric weight, please refer to the section of volumetric weight on our web page of service by air.
Fuel and/or security surcharge may be added.
JLE Handling including customs clearance charge on the Japan side: Y5,900 per shipment
Pickup charge in Japan:
We can arrange collection from anywhere in Japan. The charge for collection is free for Tokyo Metropolitan area (23 wards area), some areas in Kanagawa prefecture and Funabashi, Urayasu, Narita and Narashino areas in Chiba prefecture. Out-of-area pickup charge is Y50 to Y250 per kilogram. We collect from your residence door and you can use our services whether you live in Tokyo, Kyoto, Fukuoka or Okinawa.
Insurance (Optional) :
We can arrange marine and air insurance (moving insurance) against loss and damage of international shipments. One of the required documents when shipping from Japan is a document called packing list in which you declare the contents of each package together with description of the goods, quantity and amount in each package. The packing list is used for customs clearance purposes and it is used for insurance purposes as well. The insurance premium is 1.5 percent of the total value you declare on your packing list with the minimum premium of Y3,300.
Example of calculation on the charges:
55kgs to London: Y900 x 55 + 5,900 = Y55,400 (Insurance and pickup charges are not included)
If you are shipping luggage from Japan to the UK and there are only a few to several packages it can be less expensive to ship by air.
We also offer shipping services for shipping commercial cargos for people and companies who are not moving from Japan.
All rates, charges and fees are subject to change at any time. Please contact our office for current information.
Rates for shipping by sea to UK and Ireland
Service by sea is available to: Southampton (England) and Dublin, Ireland
Please contact us and ask for a shipping quote to the UK. We will gladly send you a quotation by email.
Door-to-door services for both air and sea shipments are available to most parts of the UK. Ocean shipments will be cleared through UK customs in Southampton and delivery will be arranged to a UK address.
Container shipping service Japan to UK (consolidation service) is available basically every week.
Shipping furniture from Japan to the UK
If you are shipping some pieces of furniture from Japan to the UK, note that wooden crates would have to be made. We offer the services of making crates for household furniture for international shipping in Tokyo, Osaka and some other areas. When shipping wooden crates internationally, fumigated wooden materials which meets ISPM15 or plywood need to be used.
Shipping Personal Effects from Japan
If you are moving from Japan to the UK, your personal effects can be imported duty and tax free provided that you have owned and used them for over a period of six months. Note, however, that they must be imported to the UK within a year of your move to UK from Japan. It used be that you simply needed to complete the C3 form and submit it to the customs after the shipment arrives in the UK to seek free entry, however, effective January, 2017, the owner of the goods must apply for a Transfer of Residence (ToR) online. By getting an approval from the UK customs, you can bring in your personal effects with relief from duty/tax where applicable. Once it is approved, Unique Reference Number (URN) will be given and you need to pass on to UK customs. Principally this needs to be done prior to shipping. C3 became obsolete in March, 2017.
Having said that this ToR (ToR1) is a new regulation and one must make an application prior to shipping, the reality is that majority of people moving to the UK from around the world are not quite aware of this and shipments often arrive in the UK without proper prior arrangements. The UK customs seem to be generous about people not applying for ToR1 prior to their moves and have them make an application after the shipments arrive and normally they do not have to pay duty/tax if they are qualified for duty/tax relief even if they failed to apply for ToR1. It is, however, highly advisable to make an application beforehand since they have rights to impose you duty/tax if you do not make an arrangement for ToR1.
Moving to England
As the home of the British Royal Family, of Big Ben and Trafalgar Square and hundreds of ancient castles, it's no wonder that moving to England catches your eye. England boasts a rich history, but also a vibrant modern culture that can definitely be called a "melting pot." Arriving there, you'll find the quintessentially "British" looking people, but you'll also find people from India, Africa, Asia and the rest of Europe. With that comes a mix of cultures, foods, and attitudes that makes living in England an adventure every day.
As you prepare for your move to England, here are some things to consider.
Housing
Like many cities in Japan, people in London and the other larger cities often live in "flats" as opposed to larger houses. Housing, especially in London, can be expensive -- but you're probably also used to that after living in Japan! Like other cities around the world, housing will be most expensive in the inner cities, and in London, especially on the West and South Ends. Farther out from the inner city, however, housing becomes more affordable, so depending on your employment situation, you may opt to live in a more suburban area. There you' ll often find the traditional English row houses, with a small garden at the back or front for your enjoyment. With the relatively mild English weather -- as compared to the mountainous areas of Japan -- you may be able to grow a few things year-round.
Food
With the melting pot of culture comes a mixture of many different types of food. English people love their Indian cuisine, so you'll find many formal and informal restaurants serving up Indian delights. In addition, the local pubs are always a good place to grab a plate of fish and chips and a pint of beer or cider. Likewise, the "chippers" found on nearly every street corner will serve up hot fish and chips, often wrapped in a newspaper. With its proximity to the rest of Europe, you'll also find French, Spanish, German and Italian foods readily available, as well as the foods from other parts of the world. And when you're craving Japanese fare, you're likely to find a sushi spot somewhere in one of the larger cities.
Supermarkets in England may be larger than what you're used to in Japan. While the smaller towns still do have individual shops for fish, meat, cheese and other items, the larger cities tend to have one-stop shopping for all of those items, all under one roof.
British Culture
Once you've established a relationship with a few English friends, you'll likely find that they have a raucous sense of humor and love to have fun. On the weekends, English people can be found going to theaters and musical events, getting together with friends for games and fun at the local pub, or meeting for tea and conversation.
Within a very short time, you too will probably be sipping tea, noshing on fish and chips, and thoroughly enjoying your new life in England after your move from Japan.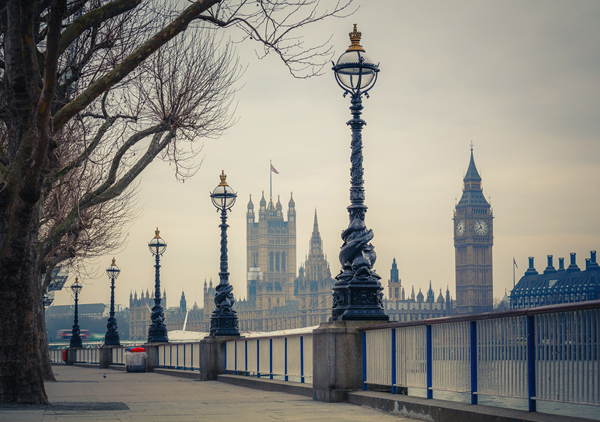 Japan Luggage Express International Movers
Japan Luggage Express - specialists in moving from Japan/shipping from Japan
personal effects and household goods shipments. Japan - UK