Orlando: The City Beautiful
Orlando, Florida is one of the top tourist destinations in the world, and when people think of this sprawling, sub-tropical city, they tend to be reminded of Mickey Mouse gallivanting along Main Street at Disney's Magic Kingdom, or they remember the time they visited Hogwart's Castle at Universal Studios. Did you know, however, that there is more to Orlando than meets the eye? In fact, though these tourist destinations may be popular, they are not the only things that Orlando has to offer. If you're willing to go off the beaten path even a little bit, you may find that this city is actually nothing like what you imagined it to be!
Very sparsely populated until it was settled by the first European colonists in the early 1500's, Orlando eventually got its name officially in 1857, after long being casually called "Orlando's Grave" by the locals. Though no one is certain exactly where this name came from, there are many theories, including the notion that a solider named Orlando Reeves died in the area. Regardless, the city grew steadily through the industrial revolution, and saw a boom in growth in the mid-20th century, after Walt Disney began building his now-famous theme park just south of Orlando, in what is now called Lake Buena Vista.
Orlando is a strange melting pot of rich wildlife, vast tourism, and huge educational and research institutions. It is a very racially-diverse city, and has an unusual character for a Southern location, thanks to the fact that a large portion of its population consists of migrants. Besides the usual staples of Disney and Universal, there are a lot of great cultural spots in the city to familiarize yourself with, such as:
Downtown Orlando
This is the center of the city, and includes the centerpiece of Orlando: Lake Eola Park. Come take a ride on one of the swan boats and visit some of the younger urban centers, such as the Thorton Park neighborhood of Orlando, where cafes and quaint little bakeries thrive.
Gatorland
After you've grown weary of the more insanely popular theme parks in the Lake Buena Vista and Metrowest area, you may want to head over to Gatorland and get a taste of what Central Florida is really like. Eat some gator nuggets at the concession stand, ride a couple of zip lines over the premises, and?more importantly?check out the hundreds of alligators that they have on display.
Central Florida Zoo
If you drive about 20 miles North of East Orlando, you're bound to run into Sanford, Florida, where the Central Florida Zoo awaits you. Spend a day with the animals or stroll through the gardens and you're sure to have a good time.
Seaworld
Often ignored in favor of the larger theme parks, Seaworld is definitely still a major tourist destination, but it's an under-appreciated one. Where else can you pet stingrays and feed dolphins with very little risk of getting your fingers bitten off? Located near the Metrowest area of Orlando, it's a short hop and skip from Universal Studios.
Wekiwa Springs State Park
Want to take a cool dip? In the sweltering heat of a Florida summer, the constant temperatures of the spring at Wekiwa can be extremely refreshing. Even if you're not in the mood to swim, there are plenty of trails to hike through and lots of space to camp. This state park is located in North Central Florida, near the Altamonte area, and is a relatively short ride from Downtown Orlando via Interstate 4 North.
Thinking of coming to Orlando on your next vacation or moving to Orlando from Japan? By all means, visit the tourist staples, but don't forget to explore the rest of the city to get a real taste of its character.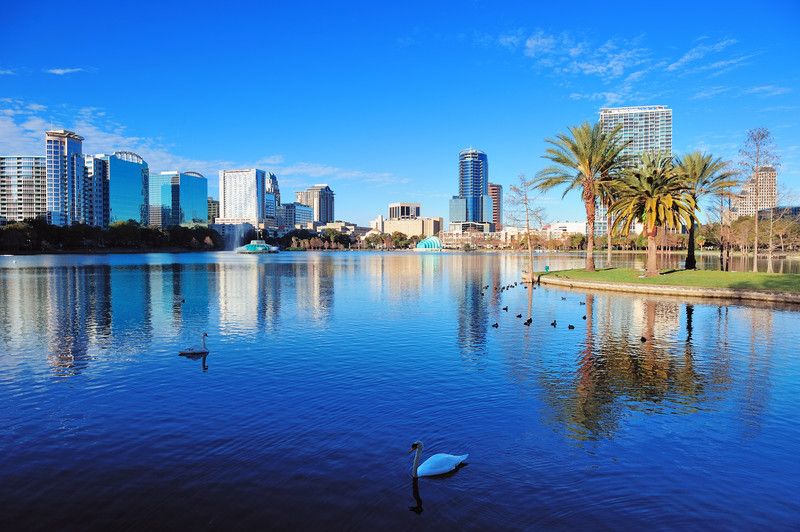 Your international relocation specialists
Packing, marine insurance, mode of transport, documentation, customs clearance both in Japan and in the destination country - unlike moving within Japan, there are a number of things you need to think of when you move internationally from Japan to America. In fact, shipping personal effects and household goods is virtually impossible without the help of experienced international moving company like us. Why use the services of Japan Luggage Express? We are a global shipping company with over two decades of experience handling international shipping and moving from all over Japan including Tokyo, Okinawa and Osaka to various major cities across America.
If you are looking for a cost-effective way to relocate from Japan to USA, come to Japan Luggage Express. We offer the services of customs clearance, marine insurance, and LCL (consolidation) shipping to a number of terminals in America. We also offer the services of shipping by air to most major international airports across the USA. If you are moving a large number of boxes possibly with some pieces of furniture, then shipping in FCL (Full Container Load) will also be an option. Remember: as we repeat in this website numerous times, it is very important that you select the most suitable moving method depending on the size and weight of your consignment as well as on your budget. This will be the key to the successful move from Japan to the USA. If you have any question on your move to America, just contact us by phone or email. Our English-speaking staff will be happy to assist you.