Luggage Forwarding within Japan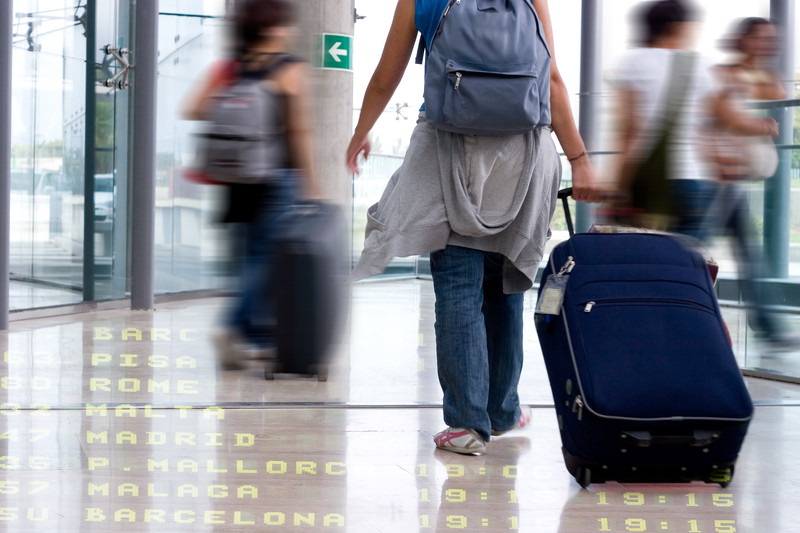 Our company, Japan Luggage Express in an international moving company in Japan specialized in international shipping of luggage, personal effects and other types of shipments. Luggage forwarding within Japan is handled by a few domestic courier company and we hope you find the information below useful.
Japan's efficient luggage forwarding system
Many people who come to Nihon probably have quite a lot of personal staff with them. Some of them travel with suitcases and others travel with backpacks. We often hear that travelers have difficulty finding enough luggage space on bullet trains or on any other express train in Japan and they wonder about luggage forwarding service within Japan. In addition, it can even be quite daunting to travel with heavy luggage.
Sending luggage from your accommodation
In such cases, we recommend that you use the luggage forwarding services offered by Japanese courier companies. If you are staying at a hotel, for example, ask the front desk about courier service. (In Japanese it is called "takuhaibin".) In fact, a large number of people staying at hotels in Japan use courier services to send their luggage to their homes or to the next destination within Japan, therefor at some hotels they even have a special desk where you fill out the waybill and hand over your luggage to the staff. If you send your suitcase or backpack to the accommodation where you will stay next, you will be able to travel light. Good news is that most of the time, your luggage could be delivered within the following day normally in the a.m. to most parts of Japan. They can be delivered only on the following day at the earliest. So, what we recommend is that you take with you only the items which you will require within the day of your arrival at your next stop and pack the rest in your suitcase and send them by takuhaibin. Normally, they have some vinyl sheet in which you can pack your suitcase and if you have some items for which you do not have a box, they also supply boxes at an additional charge.
Luggage forwarding to/from the airport
Did you also know that you can actually send your luggage from the airport to your accommodation and you can also send your luggage there when you leave Japan? Some Japanese courier companies are specialized in this and they even have counters at the airport. If you send your luggage to the airport, they have a special area where they keep your luggage and you can pick it up from there. There will be charges for luggage forwarding service within Japan, but it probably worth what you pay as you can be more active and can move around more easily by travelling light. You may be able to enjoy some scenery which you may miss if travelling with your heavy suitcase.
Shipping suitcases internationally
If you have luggage or any other item which you would like to send internationally, then contact our company, Japan Luggage Express. In fact, we often handle shipping of personal effects of people who travel to Japan and bought something which are too large to send through post office. Our service is also quite cost-efficient if you have a number of boxes to send. The kind of items we often handle are bicycles, electric massage chairs, Japanese furniture, antiques and used analog (vinyl) records. We are known as an international moving company but we also serve the international visitors to Japan who are here only for a short period of time.
Good luck on your luggage forwarding within Japan and enjoy your stay here in Japan!