Required documents for clearing your shipment through Indian customs:
Passports (Passports for all family members if you are moving from Japan with a family)
Foreign national will need to show a visa which allows you to stay in India for more than a year.
Packing list indicating the contents.
Customs declaration form (available from the Indian customs)
Ocean shipments must be shipped out within 30 days of the arrival of the owner of the goods in India.For air shipments it is 15 days.
Top tips to consider when moving from Japan to India.
When you decide to move to a new country, for reasons that could range from personal to professional, it is important to know that the journey may not be very easy. Every country is known for its different culture and traditional practices and the culture shock can be an exciting thing to have happened to you. However, when you are looking at moving to India, there are a few things that you must certainly take note of in order to make sure that your move is seamless and your stay, memorable.
Attempt to learn the local language:

When it comes to moving from Japan to India, you are likely to not face any language barrier if you can understand and speak English as a majority of the suburban and metro city population is pretty much fluent in English. However, when you interact with the local people like the autorickshaw drivers or decide to take the local transport, communicating in English may be an issue. Therefore, the best way to feel one with the locals is by learning the local language. This will largely differ based on the State in which you decide to move to.

Researching is very important:

It does not matter whether you move to India or any other country, doing your research well about the culture, habits, lifestyle and practices of people belonging to that country is very important. Your best resource is Google and you can also get in touch with some other friends or acquaintances who may have travelled to the country before and who could help you out with what you may need

Carry the item that is closest to your heart:

Moving from Japan to India can be daunting as it can be a challenging culture shock and therefore, keeping something that reminds you of home is extremely important. This could range from a photograph that is really close to your heart to a toy that reminds you of your childhood. In case you do forget to carry the item along with you in the first instance, you could always consider shipping personal effects to India and your problem would essentially be sorted.

Hire an agent for your accommodation:

When you are moving to India, accommodation can be a daunting aspect as there are several options but most may be redundant for a lifestyle that you may be currently enjoying. Hiring an agent gives you an assurance that he will skim through the gamut of options and choose the ones that match your descriptions ideally. There may be several places within an Indian city that may not be very safe or populated and letting your concerns be known to the agent can help solve a great deal of problems revolving around accommodation.
Moving from Japan to India can be an exciting prospect and to ensure that you enjoy your stay in the most comfortable way, these tips will go a long way.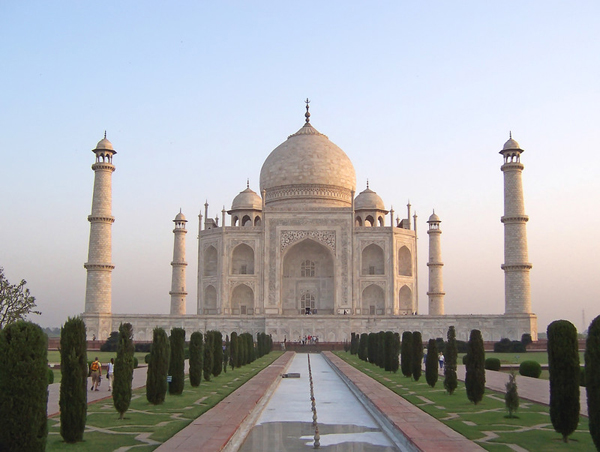 India is a diverse country with a rich cultural heritage and is a nation that is going places. India today has first class hospitals in the major cities, is a nation with fast broadband connections and is modernising fast. There are beautiful cities from Jaipur to Shimla and Varanasi. In Mumbai there's a real cosmopolitan lifestyle and Delhi is a capital with an international focus whilst maintaining the splendour of Lutyen's architecture.
The cost of living in India is lower than many other countries across the world. There's a variety of accommodation too from old palaces to swish modern apartments. True, there is a lot of poverty but living in India has a lot more opportunities than several years ago and things are changing all the time. English is widely spoken and taught in schools and you'll find that in most cities there are good facilities. There are local markets full of fresh food and some great malls in the cities. India has so many different aspects to the country. In the North there are the tea plantations of Darjeeling and the mighty Himalayas. Then there are the coastal cities of Cochin and Chennai with their history and beaches. You can see sumptuous palaces in Rajasthan and see Bollywood movies in Mumbai. There is the chaos of Kolkata and the houseboats of Srinagar to enjoy. India's cuisine is amongst the best in the world with spices and flavours that are quite unique. Whether you are a first time visitors or someone thinking of moving to India this is a country that has its unique way of doing things but is changing by the minute. Go while you can to experience India at its very best and to enjoy that history, culture and heritage that makes the country so special.
JLE (Home)-International Moving Company Japan