Moving to Hungary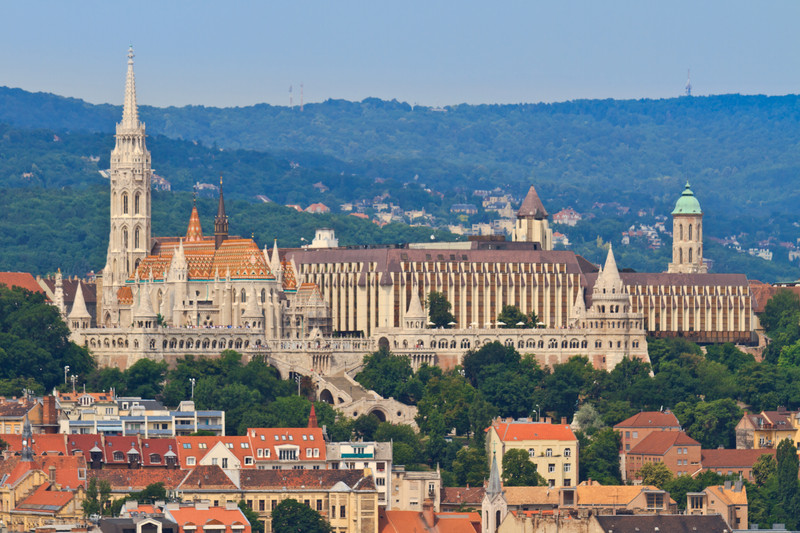 Moving to Hungary -first steps
Perhaps one of the most important things to be aware of when moving from Japan to Hungary is a residence permit.
Hungary is a part of the European Union, and as such more flexible rules apply to citizens of other EU member states than to people moving from Japan and other countries outside EU Japan or the USA. No matter where you are moving from, if you intend to stay for a period of more than 90 days, you must apply for either a residence permit (if you are from outside EU countries) or a registration card (for EU citizens). In both cases, this is done by submitting relevant forms and documents to the local branch office of the so-called Regional Directorates after you have moved to the country. Upon successful application, you will be supplied with a residence permit/registration card and an address card. The residence permit/registration card enables you to apply for a tax card and a social security card, and will make it easier to open a bank account and to receive various public services. You should remember to register your address again at the relevant local office if you move to a different town.
For more information as to how to apply for a residence permit or registration card, which forms to fill in and the location of the branch offices of the Regional Directorates, visit the website of the Hungarian Office of Immigration and Nationality.
Other points and good advice
Transportation and communication
There is a fairly well-developed rail network across the largely flat country, connecting all major cities and several smaller ones, although services are infrequent in the countryside. There are international airports in Budapest and Debrecen with the former being connected to several European and international destinations by multiple carriers, and the latter being served solely by Hungarian discount carrier Wizz Air. There are no regular domestic flights between the two airports or between any other two airports in the country. In the larger cities, busses and tramways are widely available and fairly cheap. For example, a one month pass allowing unlimited transport on all Budapest public transport services is just HUF 9,500 (roughly €30/$33 -2015). A standard one trip way ticket within the city limits is HUF 300 (€1).
Costs of living
While not as inexpensive as some of its eastern neighbors, Hungary is still considered as one of the cheapest countries to live in in the European Union. As such it is possible to rent an apartment from around €200 to 250 in the center of Budapest, with apartments in the smaller cities being even cheaper. Foodstuffs are also much cheaper than in Western Europe, and it is possible to get a reasonable three course dinner for two in Budapest for around €20. A massive VAT of 27 percent, the highest in Europe, applies to most goods except for some foodstuffs and services which are at 18 pct. and medicine at 5 pct. Income tax, however, is just 16 pct., although in addition to this, company employees pay an additional 10 percent in a social security contribution, while employers will have to pay an extra 31 percent of the employee salary in social security and health care contributions. This naturally has an effect on the overall salary levels.
For a visitor to Hungary, emergency first aid assistance is free. Everything else has to be paid for if you are not insured. Citizens of the European Union are covered to some extent by the European Health Insurance Card. To receive a residence permit it is necessary in most cases to provide documentation that you are able to cover costs for medical care yourself, either by being able to pay directly, by having a sufficient insurance or by having an agreement with an employer who pays medical insurance on your behalf or as part of your salary. If you are staying in Hungary to work or to study, you should get a TAJ card as soon as possible. This is issued by the public insurance health scheme, and it enables you to receive access to all public healthcare for free. Hungary is also known for its "medical tourism", especially for dental surgery, and there are a lot of private medical clinics in the country, especially in Budapest, which are also often used by foreign nationals living in Hungary.
Language
The national language is Hungarian, a language which is not at all alike the languages of the neighboring countries. It is considered as a Finno Ugric language, Hungarian most closely resembles Finnish and Estonian, but while Finns and Estonians may understand each other to some (limited) extent when speaking their respective mother tongues, Hungarians would understand very little, if any, of either. The main foreign languages are English and German, which are understood and spoken by some, especially in the northern and western parts of the country, including Budapest. It should be noted, however, that only around one in five Hungarians are actually able to have a conversation in English and even fewer in German. As such, one of the major barriers of moving to Hungary is learning the language, as relatively few people speak English, and Hungarian is a rather difficult language to learn.
Shipping to Hungary from Japan
Shipping services to Budapest, Hungary from Japan are available both by sea and air. In fact over the years we have handled quite a few shipments from Japan to Hungary. If you are interested in our services, especially our rates, which should be competitive, please feel free to contact either by phone or by filling out the online inquiry form on this website.