Shipping Time from Japan to The Philippines - How Long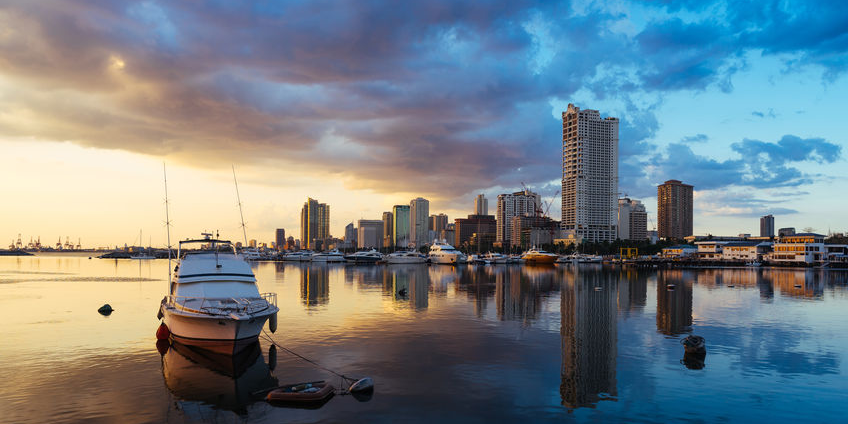 Sea Cargo from Japan to Philippines
Are you shipping sea cargo from Japan to the Philippines or are you in the Philippines and expecting an ocean freight / cargo shipped from Japan via a freight forwarder? Whether you are shipping some personal effects or purchased goods online, when you are internationally shipping something cargo using a freight forwarder, one of concerns you have besides the freight cost would be the time frame it takes, i.e. how long shipping from Japan to your country will take. You will find on this page information on the average shipping time from Japan to the port of Manila in the Philippines when shipping some goods as ocean freight.
Normally direct shipping services from Japan to Manila port is available and many consolidators in Japan offer consolidation services to Manila. There are some consolidators who offer services via Hong Kong to South Manila as well.
Port-to-port Shipping Time
Approximate sailing time from the port of Yokohama or Tokyo to Manila port is 8 days.
For example, if there is a ship which leaves Tokyo on April 5, it will enter the port of Manila on April 14.
Yes, as you may think, the sailing time itself is quite short nowadays. Having said so, even if the port-to-port shipping time is very short, it is necessary to consider the time required prior to departure from Japan for customs clearance to have better idea of total shipping time.
When estimating how long the total shipping time will be, the following points must be remembered.
1) Most goods are shipped in consolidation unless you rent the full container and they load shipments to containers for consolidation some 5 days before the main vessel leaves ports in Japan
2) All shipments to be exported from Japan must be custom cleared with proper documentation and this must be done a few days before they put shipments into containers at container stuffing locations.
3) Availability of consolidation to Manila is once every week.
In addition, the exporter needs to have the shipment be delivered to the container freight station (bonded warehouse) a few good days before customs clearance. You may be asking a shipping company to pick up the shipment, in this case too, it has to be done in a timely manner as well.
As you can see, while the sailing time is 8 days or so it takes many more days to custom clear etc. before the cargo leaves Japan. Therefore, the overall total shipping time it takes from Japan to arrival at the port of Manila is likely to be 16 to 23 days.
Also note that in any country it takes another few days for the containers to be delivered from the ship to the bonded warehouse at the destination port. It also takes time to custom clear.
Shipping time from Japan to the Philippines by DHL
Some people may wonder how many days DHL shipping from Japan to the Philippines takes.
Typically shipping by courier services such as DHL, FedEx or UPS from Japan to the Philippines takes about 3 to 5 days.