Moving to Calgary from Japan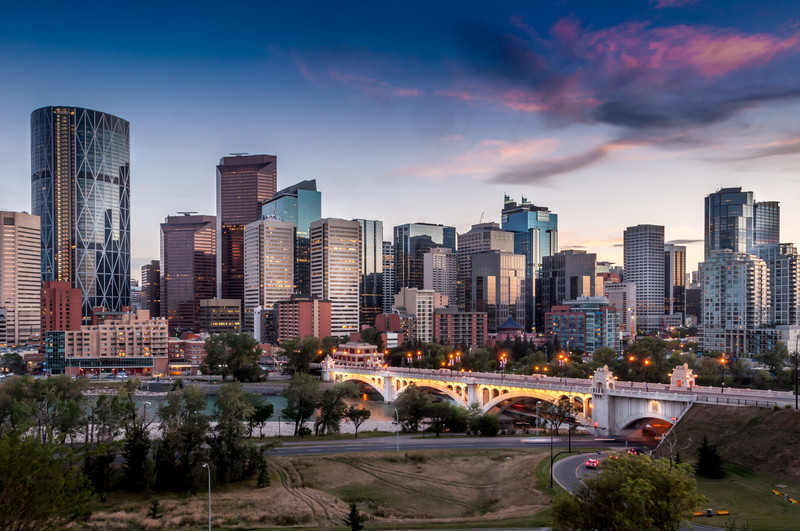 Shipping to Calgary
Needless to say, Canada is a very popular overseas moving destination from Japan. Top three moving Canadian moving destinations from Japan are Vancouver, Toronto and Montreal but service by sea is available to Calgary terminal by sea. Port-to-port transit time from Japan is about two weeks or so. Presently service by air to Calgary International Airport is not available for personal effects shipments because airlines from USA and Canada are not accepting personal effect shipments bounded for North America, therefore if you are moving to Canada from Japan and your destination is Calgary or a nearby area in Alberta, you will need to ship your personal belongings by sea. Some people misunderstand that shipments will only go to Vancouver or the shipment will need to be custom cleared there if you ship by sea but it is not true as far as shipping services by our company are concerned. Shipments from Japan will be transported to Vancouver port first as a consolidated cargo and then they will be transported by freight train or truck to Calgary terminal. You can custom clear your shipment in Calgary if you are moving there. As mentioned in some other pages of this website, it is necessary that you go to the customs office to clear your shipment because it is the customs regulation in Canada. Make sure that your shipment will arrive in Canada after you have moved there, otherwise you will need to pay expensive storage fee or in some cases there will be import duty or tax even if someone like your family member can collect them. Also, if you are not a returning resident, please make sure that you have a proper visa.
Calgary, Canada; A Haven for Hard Workers
There was a time too long ago when a gold rush saw Millions cross the ocean in search of a new life with ample opportunity. This surge brought generations of immigrants to the United States in particular but in recent years, it is actually Canada who has been attracting mass immigration and the humble city of Calgary, Canada is undoubtedly the best example of this rise in popularity.
Wild West Calgary
Calgary was once part of the "Wild West" and even today many of the locals in rural areas are still every bit the cowboys you watched on television as a child.
In fact, every year in the month of July, Millions of visitors descend on this little city in the Mid West to join in on the action and watch cowboys take centre stage on the rodeo, while the cowgirls cheer from the side lines.
It's a spectacular occasion and a great example of the hard working principles which allowed these people and their ancestors to build the great city around them.
Alberta Oil Industry
Thing is, the oil rush didn't stop for Calgary in the 1900's like it did for many more parts of North America and the Northern areas of Alberta such as Fort MacMurray continued pumping fuel into the Nation's fastest growing city.
The oil industry naturally created a huge number of physical workforce jobs up near the oilfields but also, one skyscraper after another was now holding the Company's office staff in the city of Calgary.
The city was booming through the early 21st century and it wasn't long before Canadians from all over the Country were arriving in town for their piece of the wealth.
Canada Immigration
The Canadian Government loosened up their terms for immigration quite a lot in the past five years. Many European or Asians including Japanese can now enter the country on temporary work permits with a view to becoming permanent.
This was big news for the rest of the world and it wasn't long before immigrants from all over began descending on Calgary.
Is there still opportunity in Calgary?
However, in January 2015 the oil industry was hit with a sudden crisis which resulted in the loss of many jobs. The whole economy suffered as a result and the city was suddenly in the middle of a very uncertain period.
This continued to happen for several months as many oil field and office workers lost their jobs.
Truth is though, this was inevitable. There was only ever going to be a limited supply of oil and there was always going to come a time when the workforce would need to retrain to adapt to their changing economy and this is really what has been happening in more recent times.
It is still a very young city by any standards but it is also still thriving for anyone who decides upon moving to Calgary, so if you are moving to Canada from Japan and unsure of the best place to start; you couldn't go far wrong in an economy which has survived all the way since the times of the Wild West.
International Moving Company Serving the expat residents and business in Japan
Since our moving company was founded in Japan in 1995, we have facilitated thousands of residential moving and personal effect shipments from Japan to Canada, USA, Europe and other countries around the world. Our experience in moving across the borders of over two decades is unrivaled, and our commitment to customer service has a very good reputation as you can see in the testimonials from our international customers who moved out of Japan using our shipping services. So when you work with our company on your move to Canada, you can be assured that your move is in the best of hands available in Japan. Wherever in Canada you are moving back to or newly relocating to, we can offer competitive shipping charges for sending your personal items!