Shipping and moving from Japan to UAE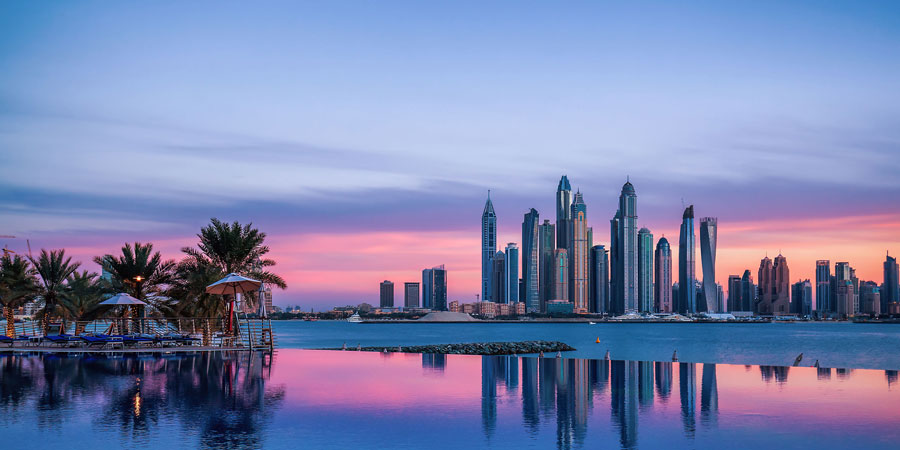 Shipping from Japan to UAE
If you are looking for a Japanese overseas shipping company who can help you ship your personal effects to UAE, you can trust Japan Luggage Express. We will make your shipping from Japan to UAE easy and affordable. We understand the difficulty with international shipping of personal effects and we endeavor to provide international moving and shipping services that are stress-free and benefits your wallet. Service by air is available to Dubai and Abu Dhabi and among those who are shipping their personal belonging to UAE from Japan, service by air is popular. Service by sea is available to Abu Dhabi and Dubai as well.
Documents Required - Moving to the UAE
When internationally shipping personal effects / household goods from Japan to the United Arab Emirates, the documents below are required at the time of customs clearance on the UAE side.
Passport Copy
Copy of residence permit and residence visa if you are an immigrant
Packing list of the shipment's contents. (Packing list is required at the time of customs clearance on the Japan side as well. We will send you a form when you make a shipping application.)
Copy of bill of lading or air waybill. We will send you bill of lading/ air waybill copy after it is available which will be around the time the shipment leaves Japan.
Other points:
Newly purchased items are subject to duty and tax. Normally used household items and personal effects are exempted from import duty and tax.
Shipments are subject to customs inspection and this may be quite a through inspection. It is important that you list everything in your packing list to avoid possible problems.
Ensure all necessary documents are in order before the shipment arrives.
About the UAE
UAE is becoming a very popular destination for tourists from Japan. Thanks to the recent decrease in air fare and also the increase of frequency of flights between Japan and UAE, the number of people travelling to UAE has been increasing dramatically. Some even make a very short trip of just a few days from Japan. Nowadays a large number of people from Europe, USA, New Zealand and Australia visit the UAE as well.
Due to its rapid growth and job opportunities, the United Arab Emirates has become a popular destination for people all over the world. Although its two most well-known emirates are Dubai and Abu Dhabi, there are in fact 7 emirates that make up the country. While most are significantly smaller than Dubai and Abu Dhabi, Sharjah, the third largest emirate, also has a large expat community and burgeoning arts scene
One of the most famous cities in the world is glittering Dubai, with its awe inspiring skyline and super-rich residents. The sprawling city is home to approximately 2.5million residents, from all over the world including Europe, North America and Japan. Dubai's popularity and many job opportunities have seen the cost of living rise significantly, with it now the most expensive city to live in in the Middle East.
Although much of Dubai's wealth originally came from oil, today it accounts for very little of the city's revenue. Instead, the city is a business hub for the entire Middle East, with all types of businesses offering opportunities. Some of the largest industries in the city are real estate, finance, tourism and hospitality.
The city is also easy to navigate due to an extensive and well-run public transport network. The Metro Rail has two main lines, and is an extremely efficient way to get around the city. It is also entirely automated and driverless! Recently, the Dubai government also announced they would begin building a more extensive high speed rail network throughout the UAE and eventually the Arab States of the Gulf.
For residents, Dubai is an exciting and happening city. In many ways Dubai is like any other city like Tokyo, with many superstars such as Shakira, Elton John and Lady Gaga visiting the city on their world tours just like they visit Japan. Dubai also has a well-loved live music scene, with open mic nights and more intimate performances by amateur musicians.
In addition, there is a popular sporting scene, with cricket in particular well loved by both Emiratis and expats. There are also many social clubs, including ladies' or mens' beach clubs. Dubai also has a world famous nightlife, with a vast array of bars, nightclubs and shisha lounges. These places are frequented not only by the wealthy residents of Dubai, but also some of the world's A List!
Of course, the true national past-time in both Dubai and Abu Dhabi is shopping!
And yes, this is something most Japanese people would enjoy.
With the largest mall in the world (the Dubai Mall) just one of the dozens of elaborate shopping complexes on offer, the options are endless. From designer goods to haphazard souks, there are enough shops to last a lifetime!
Dubai and Abu Dhabi both also offer many brilliant restaurants and other eateries. The cuisines on offer reflect the multiculturalism of the city, with food from all around the world readily available. There are also a range of price ranges, from informal diners to absolute luxury eateries.
Abu Dhabi has a population of 1.5 million, and is therefore significantly smaller than Dubai in both population and size. In many ways, however, Abu Dhabi is similar to it, with great shopping, eating and entertainment options. Business is also thriving in Abu Dhabi in fact, the GDP per capita is higher than in larger Dubai.
Perhaps the most famous attraction in Abu Dhabi is the Yas Marina racing track, home to the Abu Dhabi Formula One Grand Prix. This site is well-loved by car enthusiasts; so too are nearby Ferrari World (with the fastest roller coaster in the world) and the on-site go kart track which allows amateur racers to get their adrenaline fix!
A totally different side of Abu Dhabi can be seen in its art scene. Abu Dhabi is home to the Cultural Center and National Theatre, as well as the National Library. Various societies, including the Classical Music Society, are also based in Abu Dhabi. Poetry in particular is well-loved in the region.
The third most populous emirate is Sharjah, about an hour from Dubai and with approximately 1.5 million residents. The city is growing rapidly, perhaps because Sharjah has the lowest setting up costs for business in the UAE. In addition, Sharjah is a popular tourism hub, having been awarded the UNESCO Cultural City of the world in 1998 and opening a considerable number of arts institutions since then.
All of the emirates in the UAE have predominantly Islamic populations, however nearly all religions are represented there due to the large immigrant population. The country's Islamic roots are also seen in the legal system, although Dubai and Abu Dhabi in particular are relatively progressive. For example, public displays of affection are strongly discouraged in the UAE and drinking outside licenced premises is prohibited.
Whether it is established Dubai or up and coming Sharjah, there is no doubt that the glitter and glamour of the UAE is famously appealing, and for good reason. Having weathered the Global Financial Crisis and with many business opportunities, as well as some of the world's best entertainment, restaurants and nightlife, it is likely to retain its immense popularity.