Things to know when moving to the UK from Japan
Are you planning on visiting or even moving to the United Kingdom from Japan? Do you want to know what the UK has to offer? Do you have a list of things you wished you would've known before getting into the UK? This article is just for you.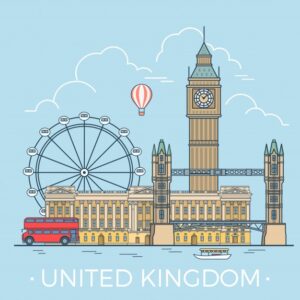 In this article, I will discuss a few topics. I will cover topics such as background history, famous British foods and beverages, UK currency, popular tourist attractions, best places to visiting within UK, The British etiquette, British traditions, and lastly tips and tricks that'll get you will want to know to get the best out of your stay in the UK.
Background History of the UK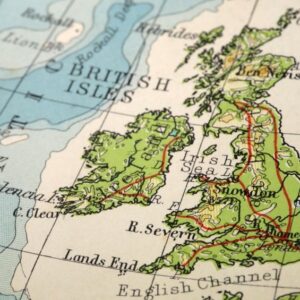 Some things you may not know about the United Kingdom is that it is made up of four smaller countries. These countries include England, Wales, Scotland, and Northern Ireland. Many native languages get used within the United Kingdom including English, Scottish, Welsh, Irish and even Cornish.
The United Kingdom has a population of over 66 million people, which is about half that of Japan. It gets said that in London, there are over 300 languages spoken. The UK has a total of 94,000 square miles of land. In 1896, England took part in one of the shortest wars ever seen in history. They fought again Zanzibar, who surrendered within 38 minutes.
Famous British Foods and Beverages
When it comes to planning a move to the United Kingdom from Japan, lots of Japanese people fear that they'll be eating fish and chips for the entirety of their stay. But trust me, this is not the case. Yes, the UK is famously known for its obsession with fish and chips. But some many other great foods and beverages can be popular, for tourists, immigrants and locals.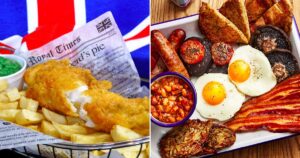 You'll find that Sunday roasts are extremely popular, especially on Sundays. They also love their scones, a full English breakfast and their homemade treasure, the black pudding. Yorkshire puddings are also another popular dish eaten by the English people. As for the beverages, of course we cannot forget that the British and English love their teas and beers.
Currency
Your money is one of the most important things to have an understanding about on your trip. You do not want to be ripped off your money or having to pace back and forth to the ATM or the currency exchange stall.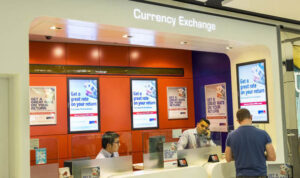 If you plan on carrying notes, make sure that you do not get your money exchanged for £50, most of the time, shops and restaurant will not accept this amount. I'd also recommend that you don't exchange your money at the airport as the exchange rate fee is a lot higher.
Popular Tourist Attractions
Are you looking for some great locations to visit whilst in the United Kingdom? Try visiting places such as the British museum where many movies have gotten shot. Stonehenge is an iconic spot and is worth taking a picture or two. You could visit the Beatles homes in Liverpool. Explore the West Midland Safari Park and experience the close encounters with the animals.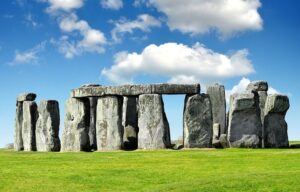 If this isn't enough things for you to do, try booking a UK history tour. Take a glimpse of the Windsor castle, or even visit the Chillingham Castle, also known as UK's, most haunted house.
If you are interested in shipping persona effects, get a quote from us. We are an well-established movers with knowledge, experiences and good reviews.