Shipping from Japan to France
Rates for service by air to France
Shipping by air is a cost-effective mode of transport for relatively small amount.
Air rates to airports in France
| | |
| --- | --- |
| Paris(CDG) | Y850 per kilogram |
| Lyon, Marseille | Y950 per kilogram |
| Nante, Toulouse | Y1,000 per kilogram |
The charges as of November,2019
The minimum weight for air shipping is 45kgs. The number of boxes does not affects the charges as the airfreight charges are based on the *total* chargeable weight of the shipment. *Fuel/Security surcharges are not included.
Based on the International Air transport Associations' rule concerning the calculation of air freight charges, when an air shipment is below certain weight density, so-called volumetric weight/dimensional weight will be applied. That is, when a shipment is quite low in weight density, it will be charged by the volume.
To understand this better, kindly read the explanation on volumetric weight on the page of service by air on this web site.
Please note that in addition to the charges on the Japan side and the airfreight charges, there will be destination charges on the French side and they are not included in our charges. Destination charges are the charges that will incur on the destination side such as airline's destination office's or their agent's handling charges, terminal charges of airports, storage, customs clearance charge, inspection fees, delivery charges from the airport warehouse to an address or any other charges that will incur in the destination country.
*There is no custom clearance charge if you go to the French customs yourself and custom clear. When you ship "door-to-door", it means you pay the charges on the French side including customs clearance and delivery charges through a company in Japan like ourselves.
An Example of calculation of charges:
The charges for a consignment of 50 kg to Paris (CDG) airport will be Y48,400. (Y850 x 50 +5,900) *Shipping insurance premium is extra.
The handling charges and air rates listed on this page are for unaccompanied personal effects for those who are moving to France from Japan. Different charges and rates will be applied for shipments of general cargo. All charges and rates on our website are subject to change without prior notice. Fuel, security and other surcharges may apply for shipments.
Please feel free to contact us and receive to learn more about the charges and how we may be able to help you with your shipment to France
Rates for service by sea to France
Service by sea is available to the terminals in: Le Havre, Paris and Marseille. Please send us an inquiry to receive a shipping quote.
Click here to learn about shipping time from Japan to France.
Free Call 0120-480-0081
Moving from Japan to France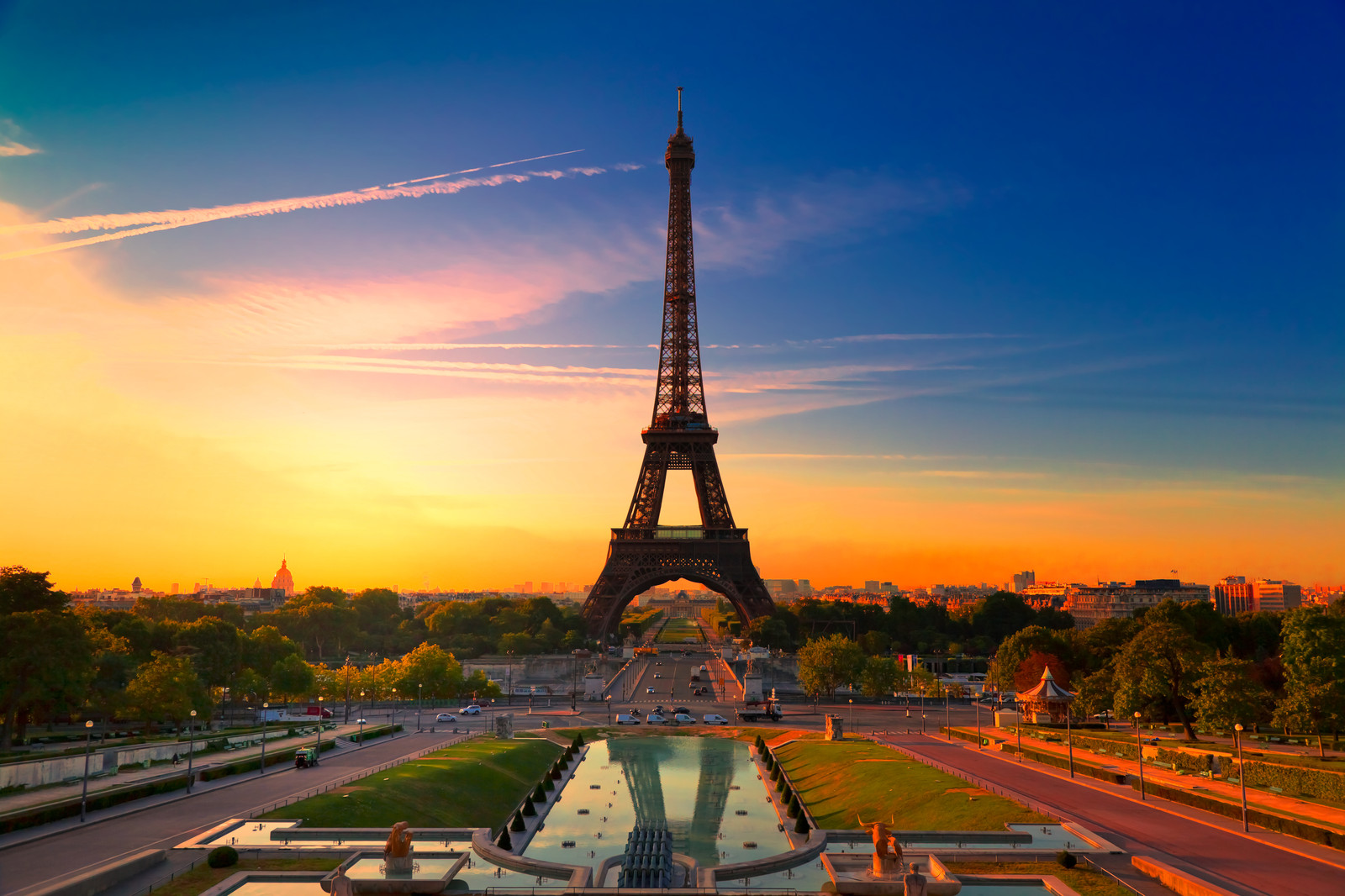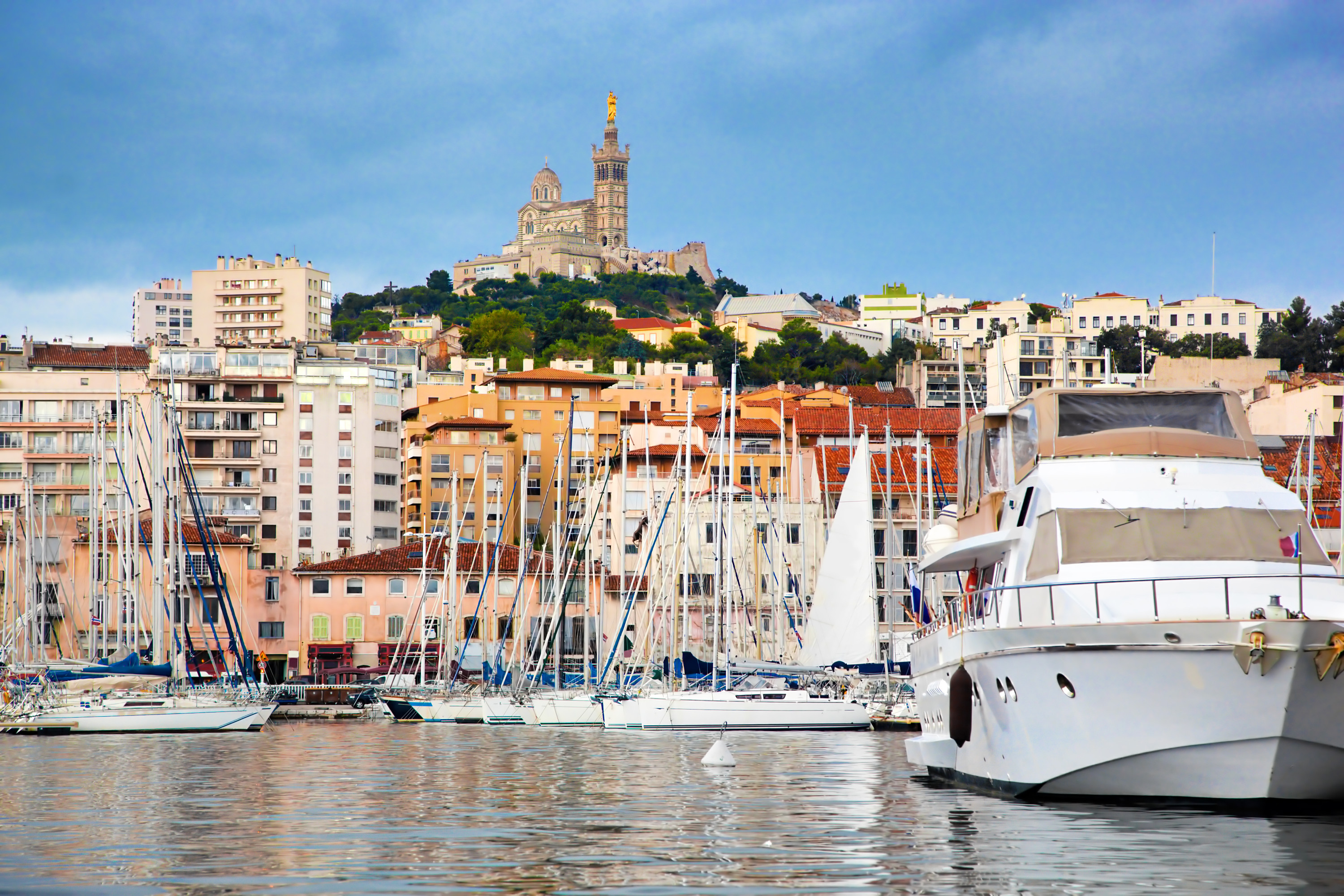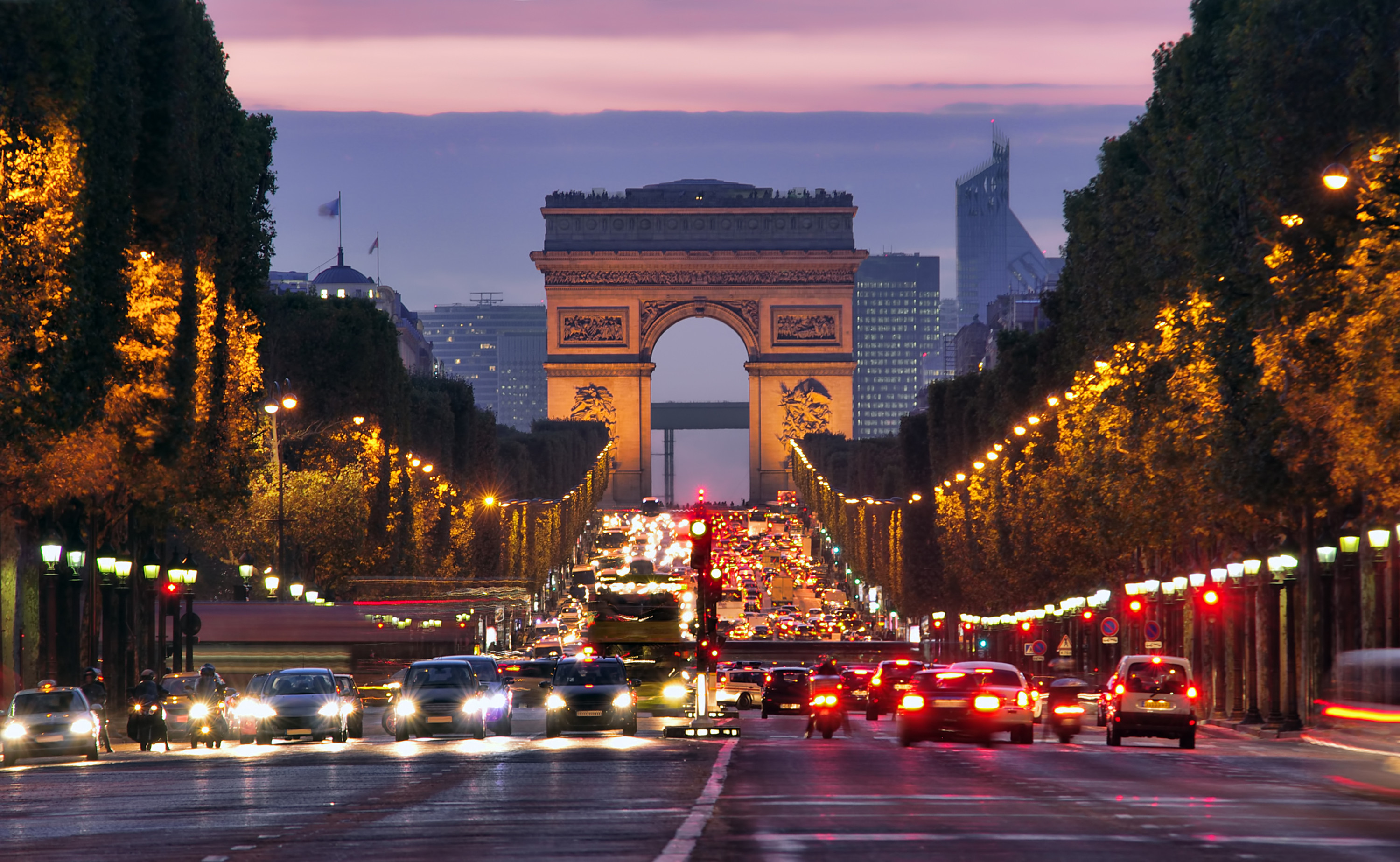 France is a country that has something for everyone. Besides being one of the most popular overseas moving destinations from Japan, it is one of the most popular tourist destinations in the world and when you move internationally to France, you will quickly understand why. From France's beautiful cities and charming towns, stunning beaches, majestic mountains, extensive art history, and delicious wine, France really does have it all. Whether you move from Japan to France or visit there for holidays, knowing what to expect when you visit different regions in France is important, as well as having a plan for where you will visit within those regions. For learn more about France's regions and sites to see, read on.
It is generally accepted that France can be divided into two different regions, northern and southern. An imaginary east-west dividing line loosely exists between La Rochelle and Geneva. This line divides the warmer and sunnier south from the colder and wetter north. It is commonly accepted in the world that people who live in warmer climates spend more time outdoors and have higher levels of interaction within their community. These cultures can sometimes be viewed as a friendlier due to this constant interaction and cultural and human need for manners and kindness. People in the colder climates tend to spend more time indoors and focus their interactions with those who live with them. They tend to meet less people on an everyday basis. Thus when people talk about southern France, they often describe the people as welcoming, relaxed, and open to talking to strangers. Northerners are said to be more distant, reserved, but perhaps have stronger friendships. If visiting or moving to the south of France, smile and say hello. If moving to the north or visiting there, do not take it personally if people on the street do not say hello. Understanding these cultural differences and being prepared to act accordingly will make for an overall better experience in France.
Other cultural distinctions between north and south France revolve around cuisine and architecture. The southern part of France has fresh vegetable markets almost year round and they cook mostly with fresh oils. You will find more butter used in the north. Architecture variances tend to do more with colors and materials, more than true style differences. Near Cote d'Azur, there are many brightly colored houses. The city of Nice actually has a law stating that houses must be kept brightly colored so the city will look fresh and lively. Roofs in southern France are often made from orange clay tiles, and in contrast, they are commonly made of black slate in the north.
The regions are also influenced by their neighboring countries. The influences of England, Germany, and Belgium can be identified in northern France, as it is more modern and industrial. The men greet each other less often with "bisous" or kisses, like the prim and proper Brits. Northerns drink more beer and cider, reflecting the beverages commonly found in Belgium and England. In fact there is a French beer style that few people know about that originated in northern France called biere de garde. The influences of Italy and Spain can be found in southern France as they tend to stick mainly to their wine. The south is also more agrarian, conservative, and traditional and tend to move at a slower pace.
And who wouldn't want to move at a slower pace and relax on a gorgeous beach, as the south of France has plenty of magnificent beaches. To see some of France's best beaches, head to the area around Villefranche-sur-Mer and Nice, where there are numerous beautiful white sandy beaches. A particularly beautiful one is Paloma Beach that is located on the peninsula Saint-Jean-Cap-Ferrat. It is a popular destination for many of the rich and famous and if you visit, you will fall in love too. Also a little closer to Marseille is the Plage de l'Almanarre in Hyeres. This beach has excellent conditions for watersports, including windsurfing and kitesurfing. Also, visit the marsh area behind the Plage de l'Almanarre, where you can see the region's famous wild pink flamingos. And if you have time visit Porquerolles, an island where you'll discover some of the bluest waters in all of the Mediterranean.
Another must-see stretch of shoreline is the Normandy region in northwest France. The Battle of Normandy that took place here on June 6, 1944 is a historic site for the entire world. June 6 was the day the Allied Forces stormed the beaches to fight for France's release from Nazi occupation. The Normandy region has many beaches and fascinating museums to tour if you have the time, but if you are on a limited time schedule, focus your time on Omaha Beach, where the specific battle has since received the name, "Bloody Omaha." Visit the American cemetery that overlooks the beach, as well as a visitor center that tells the story of the invasion. Also, stop at the Memorial Center for History and Peace in Caen where artifacts and exhibits explain more about the Battle of Normandy and World War II.
France has seen its fair share of war over the years, but it has also been home to some of the most internationally famous artists. With artists like Renoir, Manet, Degas, Gauguin, Matisse, and Monet, France's art history is one of the best parts of France to explore if you are either visiting or living in France. Spend an afternoon, or days, at the Louvre or the Musee d'Orsay in Paris. If you're in eastern France visit the Strasbourg Museum of Modern and Contemporary Art in the Alsace region. Or you can visit many of the places that artist loved and painted in France. Travel to Giverny and visit the home of Claude Monet. Tour his gardens, stand on some of the bridges he painted, and take a selfie with the ponds full of water lilies that he painted so often. Each room in Monet's house is brightly decorated and, along with his extensive gardens, reflect Monet's love for color. Though Vincent Van Gogh was born in the Netherlands, after he moved to France, he lived, painted, and died in Auvers-sur-Oise. Visit the charming town of Auvers-sur-Oise and take a walking tour with a local tour guide for internationals. They will take you to visit many of the sites that Van Gogh painted that have become internationally famous. You can also visit the house where he moved to, lived and died and see the cemetery where he is buried. For those who love art, France provides endless opportunities to see and explore some of the best art in the world.
For those who love wine, France is one of the best destinations in the world as well. Visiting a vineyard in France is a moving experience you will always remember. The history, grapes, and, of course, the wine are amazing to learn about. For example in Burgundy, monks have cultivated many of the vines since approximately the 6th century CE. Examples of wine from Burgundy include Chambertin, Santenay, Pommard, and Meursault. The Champagne region is beautiful with wines from here including Veuve Clicquot, Moet et Chandon, and Dom Perignon. Bordeaux is perhaps the most extensive of wine region of all of France. Petrus, Cheval-Blanc, Haut-Brion, Mouton Rothschild, and Chateau-Margaux are some of the wines that hail from Bordeaux. The Alsace region grows twelve different varieties of grapes and mostly produces white wines. Riesling, pinot gris, pinot blanc, pink muscat, pinot noir and chardonnay all come from Alsace. Many more regions exist with many other great wines. Pick a favorite vineyard or a favorite variety of wine and explore a region. You can take a tour of the wineries or drive through the area yourself, both are enjoyable. If you are in France for a while or move to France and live there, then do both and see which you prefer.
Whether you plan to visit France or plan to move there, these suggestions are just a highlight of the many world-class options for entertainment that France has to offer. Explore these options or ask a local Frenchman for a recommendation or tip of what to explore the next time you are in France.
Moving is never an easy task, but an overseas move from Japan can be especially daunting. Fortunately, you don't have to stress about how you'll get your personal effects from your home in Japan to your new home abroad. You can leave shipping in the hands of Japan Luggage Express! We offer affordable personal moving and shipping services by air for small shipments and by sea for larger moves. Whether your shipping destination is Europe or the USA, you can count on us. Our rates are unbeatable and based on a fair, transparent pricing system, so you'll know exactly how you'll be charged up front. In addition to our reliable, affordable rates on shipping personal effects, we also offer commercial air and sea freight service for exporters in Japan and importers worldwide. Contact us now for more information about our shipping and moving services. If you are moving out of Japan and sending your personal effects, service by sea is available to major ports in France such as Le Havre or Marseille and the service by air is available to Paris, Lyon and other major international airports in France.