Japan Luggage Express Review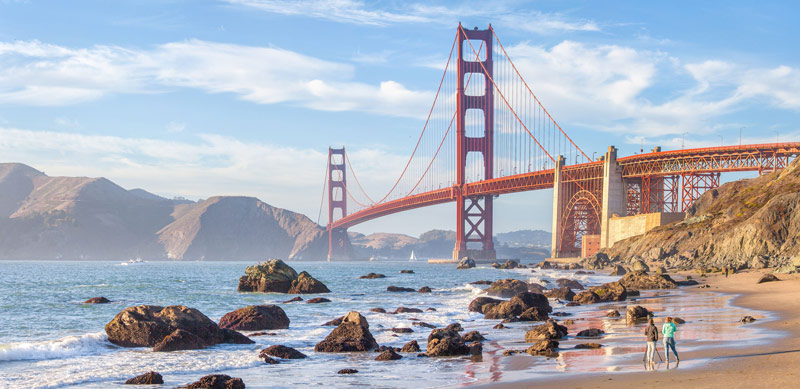 Testimonials
Here at Japan Luggage Express, we are humbled and honored to have received the praise of so many of our clients. It is our job to serve you and to make your move a pleasant experience, and we are happy that we appear to have succeeded on many occasions.
I was really surprised at how fast you always answered my questions. And I was amazed at how well-organized the whole shipping process was, from first contact onward.
I am delighted to have chosen Japan Luggage Express. You have efficient customer support, experienced staff and smooth and fast operations. Keep up the good work!
- Dr. Andras Zilahy, University of Tokyo (shipped to Hungary) 
In August of 2010 my wife and I returned to South Africa after three years in Japan.
Needless to say we had a large amount of luggage which needed to be shipped, it was through the recommendation of a friend that we decided to contact Japan Luggage Express.
Their service and assistance from start to end was exemplary and I would happily recommend their services to anybody. All correspondence was in perfect English and the staff were always willing to go the extra mile to answer any questions or help in any way.
I hope to be able to use Japan Luggage Express again in the future. Many thanks again."
- Rob Foote, Illustrator 
Everything arrived in a good condition. Shipping with Japan Luggage Express was an extremely good experience. The cheapest price for the air cargo I found in Japan, perfect organisation and communication, quick shipment and wonderful aftercare service - highly recommended forwarder!
- Piotr Grudzien - Poland Polish Embassy 
Everything arrived safe and sound and on schedule. We picked up all our goods from the shipping warehouse in Port Melbourne on Monday 30, October without a fuss.
We're certainly glad we detailed everything in our packing contents list as per the forms provided by Japan Luggage Express. This made the process through Customs and Quarantine in Australia very easy, and without any hassles. In fact, if it wasn't for your extensive information and advice, I'm sure we would have endured delays in receiving our shipping goods in Australia."
- R. Noa 
I found the service to be fully satisfactory. I received all of my materials in good condition, and the time frame was as noted in the literature that I had been sent. Once again thank you very much. Keep up the good work."
- Mr. Alphone Sterling, NASA (Marshall Space Flight Center), Alabama, U.S.A. 
Everything arrived in perfect order. All the members of your team in Japan and the U.K. were very helpful and extremely polite. Should anyone ask for a reference before using your company, I would be more than happy to oblige.
- Ms. Kate Hall, Nikko Securities 
I am writing to thank you for your assistance with my move to Melbourne. My luggage arrived safely yesterday. I am very pleased with your professionalism and the level of service you offer, and I will not hesitate to recommend your company to my friends.
- Ms. Jayne Traeger, Australian Embassy 
I was so impressed with the friendliness, kindness, patience and haste with which you dealt with all my requests. You really have perfected the art of customer care and provide a wonderful personal service.
- Ms. Helen Smith, British Council/University of Queensland 
Just a quick note to say thank you for your help and excellent service. We had an excellent re-entry to Australia with no trouble getting our things through Brisbane customs and quarantine. The customs officers were very impressed with the documentation, especially the packing list. Thank you for giving us clear examples of what we had to write on the packing list. We were very lucky!
- Ms. Justine Ross 
Thanks for all your help in shipping my belongings back to Canada for the second time. I picked everything up from the warehouse yesterday and it looks like it all made it in one piece. Once again, your service has been great and I will recommend it to other friends of mine who will be leaving Japan in the future."
- Mr. Julian C 
I contacted a number of movers and found Japan Luggage Express to be not only very helpful but most economical. All of my inquiries were answered very quickly and thoroughly. My items were shipped safely and their contact in Canada was also very friendly and helpful. If you want a mover, go to Japan Luggage Express!"
- Ms. S. Odorico, Canada 
We have been 100% satisfied with your company. The quoted price was excellent and the instructions and advice from you enabled us to feel confident during the whole process. Please keep up the good work. Best wishes to you, both personally and for the future of the business.
- Ian & Pam Manning, U.K. 
All of our 76 packages containing much pottery and China and 5 large un-crated Shoji screens arrived in Canada and were delivered to our door without any damage. We want to thank Japan Luggage Express for the professional and caring attention that was given to all aspects of our move. We were very appreciative of the clarity of your instructions and suggestions and we were particularly impressed by the driver who picked up our packages and repacked his truck in order to provide safe handling for our shoji screens. Thank you very much. We unreservedly recommend Japan Luggage Express to anyone emigrating from Japan.
- Dr. David Walker, Kelowna, BC, Canada 
I am very happy to recommend Japan Luggage Express to anyone who needs experienced, reliable, trustworthy, personalized and competitively priced air or sea shipping service from or to Japan. Over the past several years, Japan Luggage Express has expertly handled air shipment of my personal effects from Tokyo to London and back again to Tokyo. In addition, Japan Luggage Express assisted me with a 40 foot sea container from Tokyo to New York. Each time I used Japan Luggage Express, everything arrived in perfect condition and on schedule with the delivery estimate.
- Mr. Mark Barres, Credit Suisse 
I want to thank you for the excellent service you have given me. As far as I can see, nothing has been broken or damaged. You have answered all of my questions very quickly and politely. Thank you very much.
- Ms. Brenda Dyer -Tokyo Woman's Christian University 
JLE was professional at all stages from the first contact to pick up and delivery, not to mention reasonably-prices and on time. All items arrived perfectly intact. In highlight, I wish I had shipped more of the stuff that I sold or gave away in Tokyo, because the cost of replacing those items is greater than the shipping cost.
- Mr. Ethan Hadley, Huntsville, Alabama 
As I have already felt and has many times been reconfirmed by you and your manner of working, I have made a 100% right choice in your company over others. Your efforts to bring satisfaction to me and your constant reassuring communication has made this move the easiest thing I ever had to do. I can only say thank you very much and I wish there were more workers like you and more companies like JLE! "
- Mr. Wolfgang S. 
I was very happy with your service. The price was an important factor for me, and you delivered my boxes to Seattle safely at a price I thought was excellent value. Thank you again for your excellent service. If I move to or from Japan again, I'll be sure to check with you.
- Mr. Andrew G. (Shipped 51pkgs 2.4m3) 
Everything went fine with the shipment as far as I can tell. I picked up my 16 boxes today and everything looks ok. When I went to the customs office here in Dallas it was pretty simple. I think as long as you have the packaging list and the other paperwork that you get from the shipping company in the US, like Invoice/Bill of Lading then it is not a problem.
Since my stuff was all personal belongings and I packed them all, they were not so strict with me. I was at that office for maybe 15min. Once I had that I went to the warehouse here and they saw I had the Customs Release Form so it was very quick and easy, 15min again.
I appreciate you help with everything and the pricing you guys gave was very reasonable and the service was great. I would recommend you guys to my friends.
- Mr. Roberto L. 
I just wanted to let you know the packages have all arrived safely.
I've opened everything except the books, and so far all is in good condition.
Thank you. Once again it was a pleasure dealing with you.
Thank you for all your help and excellent service.
- Ms. Sandy W. 
Thank you for your kind assistance with my shipping from Japan to Malaysia.
Japan Luggage Express will always be my first choice for international shipping. The staff are not only efficient, but they also speak good English which makes a huge difference in the entire process.
- Hannah, Malaysia 
Can I take this opportunity to personally thank you for your amazing and exemplary performance in handling our move, all the way from our first enquiry with you, right up to the present minute. We both could not have been any happier whatsoever with your efforts. In fact, I would offer the highest
recommendation to anyone I know in regard to using your services. Through visiting Japan many times, I have come to appreciate the high-level of service that is part of everyday life in Japan, especially compared to Australia the UK or USA. However, even though I now take great helpful service almost for granted from Japanese countries, your service has risen to another level above and beyond!
Thank you so very much! Japan Luggage Express - Subarashi desu!!!
Domo arigato gozaimasu!
- Tyrone Smith 
I received my trunk at the airport sooner than I expected. I am really pleased with your service and I will be recommending it to other friends that I have that may need to leave Japan in the near future. Good luck. I hope that you and your company can continue to provide such excellent service despite this terrible disaster.
Thank you very much for all of your help.
- Mr. Ben Berry 
Just letting you know that I collected the boxes yesterday. Everything seems to be in good order.
Thank you very much for your services and assistance over the last few weeks. From short notice pick up, response to my many emails, and assisting with my application, you have been very helpful and patient. I will definitely recommend your services to friends, and my partner, if and when they eventually move out from Japan.
- Mr. L. D. (Shipped to Sydney, Australia) 
I wanted to inform you that I have already received my freight in excellent condition and was very happy with JLE's service and support throughout moving my belongings back to Australia. JLE were amazingly efficient at collecting my freight from my home in Japan and it arrived in Sydney in perfect condition in half the time I was expecting it to take. Thank you again for everything. I'll be sure to recommend you to colleagues in the future!
- Dr. B.M. (PhD) 
After having lived nearly 17 years in Japan I had 5 very big boxes to be sent back to Melbourne, Australia. Japan Luggage Express was nothing but courteous, thorough and friendly. I have only praise for how they took me through the whole process. I asked a lot of questions and was always answered in an expeditious manner. I thank Japan Luggage Express for playing a big part in my major life change. I highly recommend them.
- Ms. Katrina Larsen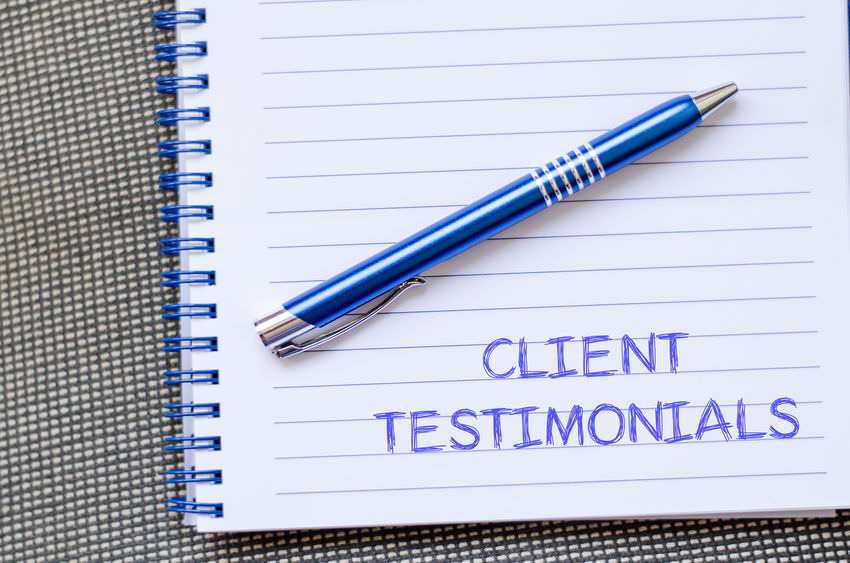 Home (Moving from Japan)

Japan Luggage Express - Testimonials ・ Reviews