Moving from Japan to Spain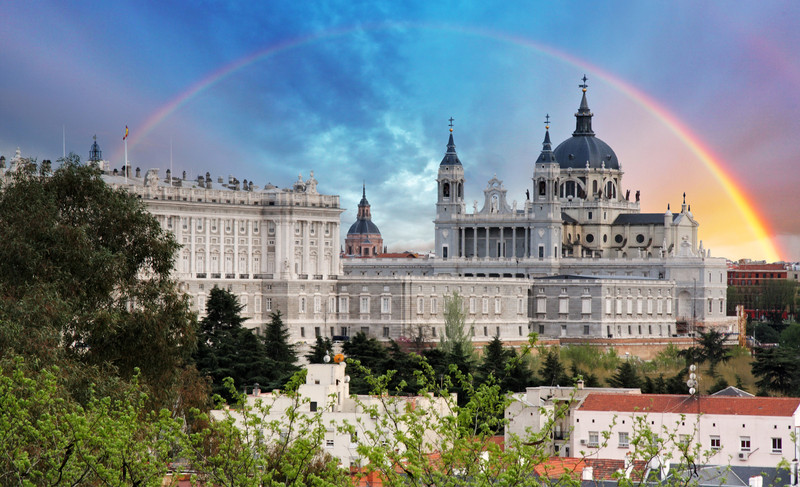 Shipping Personal Effects from Japan to Spain
Required documents for moving to Spain
Here is a list of main documents that are required at the time of customs clearance in Spain.
DNI (for returning residents of Spain) or NIE ( NIE is a residence permit for international residents migrating to Spain )
Packing list with description of the goods, quantity and the declared value in each box (Our company will provide you with a packing list form as it is required on the Japan side as well.)
Certificate of change of residence - This is called "Baja Consular" and is issued by the Spanish Consulate in Japan.
Resident card / work permit that allow long term stay in Spain
"Alta de Empadronamiento" issued by the local authorities of the city in Spain you are moving to
Official document stating that you resided in Japan for more than a year. This can be a residence card issued in Japan or some document issued by a government / public institute.
Used personal effects can be brought to Spain duty and tax free if they have been owned for more than one year and the owner of the goods have lived in Japan for more than one year.
Prohibited items: Art items such as sculptures, Persian carpets and pictures Antiques require special permission.
About Spain
A famous person once said, "If you visit only one foreign country in your lifetime, make it Spain." There is some disagreement as to who said it, but the important thing is that it was said and it is true. No other country is quite as romantic with a history of Gypsies and Moors, swirling flamenco dances and brave matadors, and men like Don Quixote. With such a romantic past, Spain is continually evolving, yet staying traditional, with their cities, like Barcelona, Bilbao, and Madrid, at the forefront of the modern world stage, annual one-of-a-kind festivals, fascinating architecture, and gorgeous beaches. So, if you ever plan to move internationally from Japan, why not make it Spain?
Spain is able to retain its traditions and still move forward partially due to the fact that it has seventeen autonomous regions that form the larger country. All these regions fall under Spanish political and administrative rule. Some regions hold on to and celebrate the autonomy more than others. The Basque Country and Catalonia are two such regions that have stronger ties to their cultural identity than to the country of Spain.
The Basque country lies on about a 100 mile stretch from Bilbao, Spain to Bayonne, France. It is well known for its beaches, architecture and its industrious, yet feisty, natives. The Pyrenees Mountains, which divide Spain from France, provide a beautiful backdrop to this gorgeous coastal region. Bilbao is the regional capital and it celebrates being home to the dazzling architecture of its modern art museum, Guggenheim Bilbao. Designed by the world-famous architect, Frank Gehry, the architecture of the Guggenheim is a wonder to behold. Inside you will find very abstract and bizarre examples of modern art. The amazing and modern beach resort of San Sebastian also draws enthusiastic tourists to the Basque country, while small traditional towns like Hondarribia and Lekeitio help add character and color to the entire Basque country.
Catalonia is the other region in Spain that values their autonomy like the Basques. Located in the far northwest of Spain, Catalonia is made up of four provinces, with Barcelona being the largest of the four and the capital. If you live in Catalonia, you probably speak Catalan as well as Castilian Spanish. Catalan is a Romance language that evolved from Latin around the 9th century CE on the eastern end of the Pyrenees. Many people believe Catalan sounds like a mixture of French and Spanish. It is spoken in Barcelona, Valencia, and the Balearic Islands as well as parts of France and Italy. It is also the official language of the country of Andorra.
Barcelona is one of the top destinations for those who visit Spain as well as being the main port where international shipments arrive from overseas. Barcelona is known as being a mecca for artists and has amazing architecture with examples of Gaudi, Gothic and Richard Meier. Antoni Gaudi designed and engineered the most amazing wonder to behold in Barcelona, Sagrada Familia. Some say the Sagrada Familia is one of the most amazing wonders of the modern world. Construction of this basilica began in 1882 and is now in its 133rd year of construction and is not yet complete. It is a highlight of Barcelona skyline and when you visit you must book a tour of the inside.
If your moving destination is Barcelona, youfll find the cuisine is absolutely amazing, yet slightly different from much of the rest of Spain. Some popular Catalonian foods are fideuas, a type of noodle, calcots, spring onions, and butifarra, a pork sausage made with cinnamon. With Cataloniafs proximity to France and the sea, many dishes pair seafood and meat together, while adding a French flair, which lends to very unique and flavorful dishes. Unique and inspiring in more ways that can be listed here, Barcelona is must for anyone who comes to Spain.
Madrid, the capital of Spain, is a bustling, lively city whose energy is catching and breathes life into those who visit. Madrid is a very artistic city that has been going through a cultural and artistic revolution for the past few decades. For artistic adventures, visit Museo del Prado that holds over 9,000 pieces of art and is renowned as the worldfs largest art gallery. Also, stop by Centro de Arte Reina Sofia and Museo Thyssen-Bornemisza. These world-class galleries are adorned with pieces by Picasso, Dali and Miro. Another building that is a historical piece of art in and of itself is Templo de Debod. In 1968, Egypt disassembled this temple dedicated to Isis and Amon, gave it to Spain, and reassembled it on a hill over Casa de Campo. The temple is 2200 years old and is something to marvel at, as well as the view of Madrid from the temple, especially at sunset.
The culinary scene of Madrid has also been experiencing a revolution as well. With unique varieties of food coming from every region of Spain, the combinations and new creative twists on the traditional dishes has drawn a lot of attention. Donft forego the traditional restaurants while you are there. Definitely visit San Gines chocolaterie, for it is open 24 hours every day. Founded in 1894, it is the perfect place to sample Madridfs famous breakfast: chocolate and churros. When you go out to a bar and order a drink, you will find the waiter will come back with a small portion of a larger dish, called tapas. It is very interesting because the tapas are free and the Spanish have a word for this that does not translate into English, and it is called tapear. Try La Latina for some great tapas. After a fine meal, it is time to embrace the nightlife of Madrid. With a mass collection of cocktail bars and nightclubs that embrace action and glamour a night in Madrid can be lively enough to keep you dancing until dawn.
With all the shoreline in Spain, you must visit at least one beach if you are vacationing, and if you are going to move to Spain and live there, you must visit as many as possible. If you want a little adventure with your beaches, head to Spainfs northwest shore and visit the gorgeous and more private beaches in the Asturias region and close by Langre in Cantabria. Or head to Costa Brava, one hour north of Barcelona, where youfll find pine trees, coral pink rocks, and golden sand nestled into secluded, sandy-bottomed coves. On Spainfs southern shores that stretch east from Gibraltar, head to Costa del Sol where you will find the most developed beaches in all of Spain. With amenities abundant, head to Marbella, Torremolinos, or Nerja where you will find anything from laid back family-friendly fun to glitzy, party-hardy beach clubs.
Many festivals of Spain are unique and internationally famous. La Tomatina festival is held every year in August and is potentially the biggest food fight in the world. Thousands of people gather to throw one hundred metric tons of overripe tomatoes in a matter of just a few hours. The tomatoes arrive to the festival in large trucks full of volunteers who just take tomatoes and throw them at people! Each year the numbers were growing exponentially, so participation has recently been limited, through tickets, to 20,000 people. In the past it is believed that the number of participants in the festival was up to 50,000. The festival is just one more reason Spain and the creativity of its people is so beloved around the world.
Another festival that excites the world that is held is Spain is the Running of the Bulls. Everyone who is considering visiting or moving to Spain has very likely heard of the world-famous Running of the Bulls festival takes place in Pamplona. Each year, one million people head to Pamplona to participate in this now nine-day festival. To be a participant, you must be very brave and you do risk serious injury participating. But more people risk impairment from consuming too much alcohol each year than from running with the bulls. Many say this festival is a must for any bucket list and once you have visited, you will very likely agree.
Spain is a magical and romantic for many reasons and it is definitely a country you must see visit. Whether you get to explore one city or the whole country coast to coast, make sure you keep Spain on your list of worthwhile destinations to discover.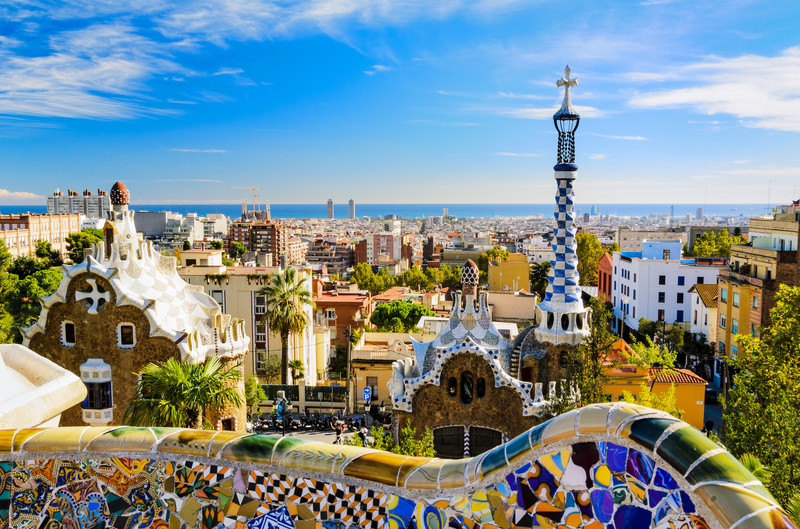 Japan Luggage Express will help you with your international move from Japan to Europe at affordable shipping charges. Whether you are moving to Spain or to the United Kingdom, rest assured that we offer a most reliable transportation from Japan to Europe. Whether it is necessary to ship by air or by ocean, we will be your first choice! When arranging an international move from a country such as Japan, knowledge on shipping alone may not be enough. We have over twenty years of experience and we offer services in English. While it is a good way to ship a large number of packages as sea freight or airfreight in terms of saving money, we understand that international moving is quite a challenging experience. To learn more about our shipping services and receive information on our charges, just fill in the online inquiry form and one of our representatives will send you a competitive quote so that you can start to prepare for your move soon. Service by sea is available to the port of Barcelona and service by air is available to major international airports in Spain such as Madrid and Barcelona.