Shipping Time from Japan to USA
Shipping from Japan to USA - How Long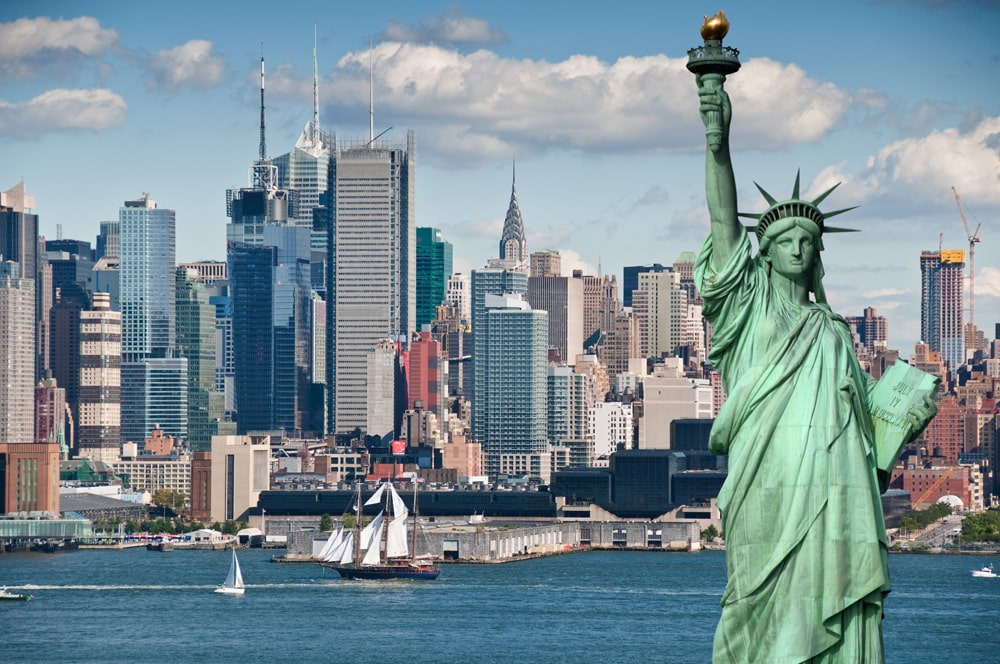 How long does it take by sea when you are shipping from Japan to USA through a freight company? (What is the shipping time from Japan to the USA? How long does it take for a cargo ship travel from Japan to the USA?)
The actual sailing/shipping time from the port of Tokyo or Yokohama to Long Beach/Los Angeles, California (port-to-port transit time) is only 11 (eleven) days. For example, if there is a container ship that leaves Tokyo on April 10, it will arrive in the port of Los Angeles, California on April 21. You may think that this is very quick; however, you would need to consider the time required for customs clearance, for loading shipments in to containers on the Japan side, etc. You would also need to take the following points into consideration.
* Deadline for containerization is 5 days before the departure of the ship for the USA.
* A shipment must be customs cleared at least a few days before the deadline for containerization.
* ISF Submission (Importers' Security Filing) must be submitted to the US Customs and Border Protection Agency no later than 72 hours before the ship's departure from Japan. (This is applicable to shipments to the USA only.)
* There is normally one ship (consolidation) per week.
Taking these points into consideration, the actual shipping time from pickup in Japan to arrival at the port of Los Angeles, California would be about 20 to 28 days, provided that all documents are in order and that there is no problem with the customs clearance.
Note that even if your shipping destination is Los Angeles, it would be at least a few days later than the ship's arrival at the port before anything could be done about the shipment.
Shipments to other US cities, including West Coast cities such as Portland, Seattle and San Francisco, and East Coast cities such as New York or Boston, will all be transported through the port of Los Angeles, i.e., the shipments to such destinations will arrive in Los Angeles first and then be transported by rail or truck to the final destination. Transit times from the ship's arrival in the port of Los Angeles to other areas are as follows:
A  7 days  - San Francisco, San Diego
B  8 days  - Austin, Denver, Phoenix, Salt Lake City
C  10 days  - Atlanta, Chicago, Dallas, Portland (OR), Detroit, Houston
D  13 days  - Cleveland, Indianapolis, Minneapolis, New York, Seattle
E  15 days  - Boston, Richmond, Philadelphia, Kansas City, Boston
F  17 days  - New Orleans, Huntsville
G  19 days  - Jacksonville, Miami, Tampa, Orlando
Important: Nowadays, for security reasons, specifically to avoid the smuggling of weapons to the USA, US customs holds the containers for inspection once they arrive at the port of Los Angeles. They hold the containers for inspection for many days; therefore, it would take many more days for shipments to arrive at the final destination, as the days above do not include the days during which US customs holds the shipment.
Consolidation services to the USA are available from the ports of Tokyo and Osaka.
Note that consolidators specialized in shipping cars, i.e. the ones shipping cars in containers may have different frequency of consolidation and also there is services of ro-ro(roll-on/roll-off ship) for shipping cars from Japan to the USA and they may have different frequency of departure of ships even though the shipping time is the same.
Shipping Routes from Japan to USA
Ships to the US may make port calls at a few Japanese ports. For example a ship which has departed from Tokyo or Yokohama may make port calls at ports of Osaka, Kobe or Nagoya. Once the vessels leaves Japan, then they take the direct route to the port in North America. Some ships may make port calls at Anchorage, Seattle or San Francisco before arriving at Los Angeles port. There are some consolidation services to New York which take the route via Panama Canal.
Delays caused by congestion at US ports and container shortage:
As you may have heard elsewhere, there is severe shortage of shipping containers worldwide and also there is delay in shipping caused by the congestions and labor shortage at major ports especially in North America. Therefore, considerably long delay is expected. For US destinations most shipments are experiencing delays of one month and a half to over two months.
Transit times are indicative only and are not guaranteed. Note once again that the shipping time from Japan to the USA depends on various factors.